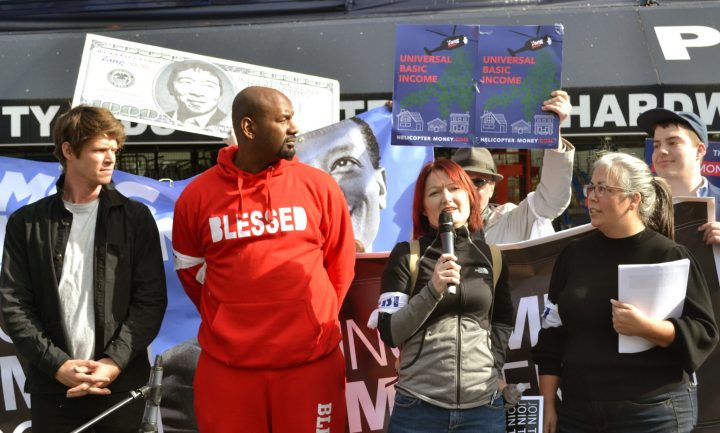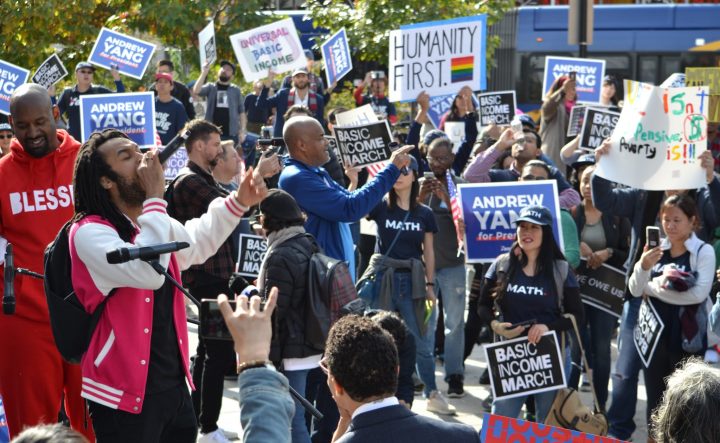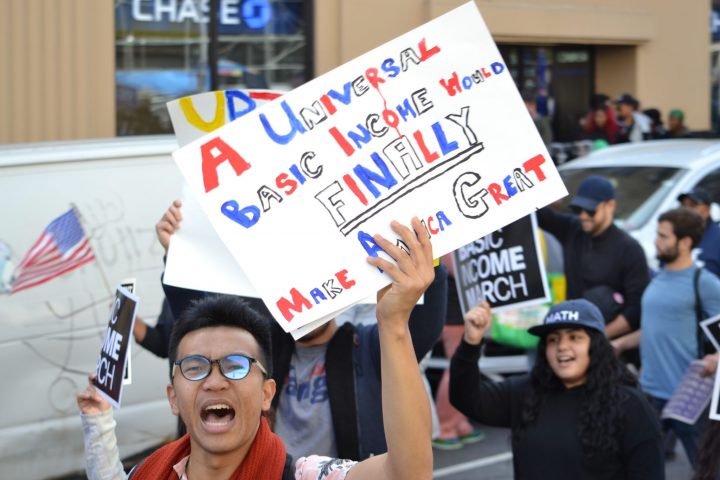 By Jhon Sánchez and Photos by Franklin Chávez
Pressenza's crew joined the Basic Income March that took place in New York City, Saturday, October 26.  This initiative started under the leadership of Diane Pagen and the candidate to US congress James Felton Keith (JFK) as a way to educate people about Universal Basic Income (UBI). We marched along with multiple community organizations, and among many of the Yang Gang, who wore the MATH cap in support of Andrew Yang, the presidential candidate. People chanted, "What we want? UBI now" and "Money is not evil. Empowers to the people." We joined a global petition for the UBI from six countries and twenty-three cities like Soul, Amsterdam, Bogota, Istanbul, Kumbugu, San Francisco, among others.
---
Jhon Sánchez: A native of Colombia, Mr. Sánchez arrived in the United States seeking political asylum. Currently, a New York attorney, he's a JD/MFA graduate. His most recent short stories are Pleasurable Death available on The Meadow, The I-V Therapy Coffee Shop of the 21st Century available on Bewildering Stories and "'My Love, Ana,'—Tommy" available on https://www.fictionontheweb.co.uk/ . On July 1st, The Write Launch released his novelette The DeDramafi, which will be also reprinted by Storylandia in 2021. He was awarded the Horned Dorset Colony for 2018 and the Byrdcliffe Artist Residence Program for 2019.