Invitation for the 11th World Atheist Conference, Atheist Centre, Vijayawada, INDIA, January 4-5, 2020
This post is also available in: Spanish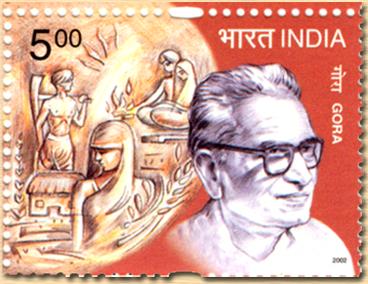 Greetings from the Atheist Centre, Vijayawada, India:
We are happy to share that 2020 will mark yet another historic year in the efforts of the Atheist Centre. It is the 80th year of the Atheist Centre, which was founded in 1940.
We cordially invite you to the 11th World Atheist Conference at Atheist Centre, Vijayawada, Andhra Pradesh, INDIA on January 4-5, 2020.
Atheist Centre was founded in 1940, by Gora and Saraswathi Gora. Since then, it has been actively involved in building a rational society through multifarious activities. It has been actively involved in social movements and in building atheism and humanism as a life stance and promoting rationalism, the spirit of inquiry, critical thinking and free inquiry in India.
Atheist Centre has been organizing World Atheist Conferences since Gora initiated the First World Atheist Conference in 1972. Following this, World Atheist Conferences were held in 1980, 1983, 1996, 2005, 2007, 2009, 2011 and 2016. In the year 2011 & 2018, Atheist Centre and Dravidar Kazhagam organized the Eighth & Tenth World Atheist Conferences in Tirchy, Tamil Nadu.
The 11th World Atheist Conference will bring atheists, humanists, rationalists, free thinkers, skeptics, social workers, journalists, people's representatives and like-minded people & organizations from across India and the world over. The conference has historic relevance.
The Conference will hold deliberations on the promotion of scientific temper, critical thinking, free inquiry, secularism, humanist education, social reform, combating superstitions, role of youth, women and children in building a rational society, media's role in building rational thought and action, separation of religion and state, international humanist and atheist movement, humanist and atheist leadership, history of atheism and humanism in India and globally, challenges and learnings in atheist and humanist initiatives, fundamentalism and extremism, contribution of prominent atheists, humanists and rationalists in India's development and many topics of current relevance.
The two-day conference January 4-5, 2020, will be held at the historic Atheist Centre campus in Vijayawada, Andhra Pradesh, India.
The Conference Conveners are:  Dr. G. Vijayam, Dr. G. Samaram, Mr. Vikas Gora, Mr. Niyanta and, Dr. Olos Gora
Kindly confirm your participation.
Plan your travel bookings to participate in this historic conference.
The Agenda, Registration and other details of the Conference will soon be posted on the Atheist Centre Website: www.atheistcentre.in
We also request you to kindly circulate about this conference to your colleagues and like-minded organizations and publish it in your magazines and social media to strengthen the cause for rational thinking, free inquiry, atheism, humanism, skepticism and freethought.
Please write to:
Conference Conveners
11th World Atheist Conference
positiveatheist@gmail.com
Thanking you and Yours humanly,
Conference Convenors
11th World Atheist Conference
Atheist Centre
Benz Circle, Vijayawada 520010, Andhra Pradesh
INDIA
Ph: +91 866 2472330
Website: www.atheistcentre.in