The best and worst of humanity, side by side in Samos
This post is also available in: Spanish, Italian, Greek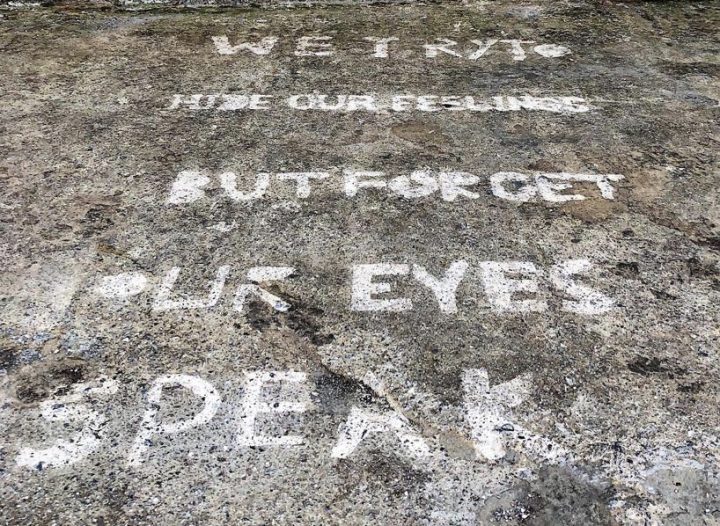 There is an island in the South Aegean Sea that, until a few years ago, was known only as a tourist destination, then it was the 'Hotspot' or Refugee Reception Centre that got ignored, and then, of late, the media arrived.
The media arrived to tell the stories of the worst of humanity, the harms inflicted on human beings, by human beings. To explain the horrible living conditions, the reliance on tents instead of proper shelter, the lengthy lines to access food, the limited laundry facilities, the rats, the snakes, the gender based violence, and the broken toilets and showers, never enough toilets and showers.
Throughout the day a loud speaker booms out instructions that can be heard not only in the Reception Centre, but also carrying on the wind over the surrounding town. Instructions to collect a bar code to enable you to then join another queue to collect your three meals a day, each queue which can take many hours. Or instructions to attend your next meeting, or to warn of fires breaking out in the surrounding space, a space where people live in tents, not properly housed, or properly protected from fire, from snakes or from dehydration caused by heat.
This is the worst of humanity.
Yet, there is, within this space, a second story. A story of members of the refugee community, who every day offer their own skills, their own kindness and their own generosity of heart, to volunteer with one of the NGO's on the island. Who work as translators, who cook food for others, who make tea, who provide a friendly and welcoming space to escape the Reception Centre, who support classes in music, in fitness, in yoga, in English, in Greek, who wash other people's clothes. People who themselves are stuck in limbo waiting for an asylum process that keeps people on an island for months, for years. These people offer hope to others, a place to come, a smiling face, language support in a legal meeting or with a medical team, they provide support for people that may otherwise be struggling.
We hear a lot about volunteer organisations and volunteers who come from all over the world to support refugees, but we hear less about members of the refugee community themselves who work tirelessly to support others. These people are the best of humanity, stuck in a space filled with the worst of it. There is an endless reliance on the voluntary sector to pick up the pieces, where the State and international actors have failed. In Greece, in Italy, in the US, all over the world individuals come together and groups form to fill the gaps that should not even exist.
Yet, they should not need to. There is humanitarian crisis occurring at the borders of Europe, and a rise in political parties, that are apathetic at best, and cruel at worst. States, international actors, individuals, all need to do better to combat a situation that is cruel, that is unfair and that is betraying huge numbers of people fleeing persecution, fleeing suffering and war. Seeking asylum should not extend the suffering, it should put an end to it. There are examples on the island of Samos of both the best and the worst of humanity. Collectively we must continue to fight for the best and to end the worst.