Immigration, Fear and Japanese Americans in Solidarity with Latinos
This post is also available in: Spanish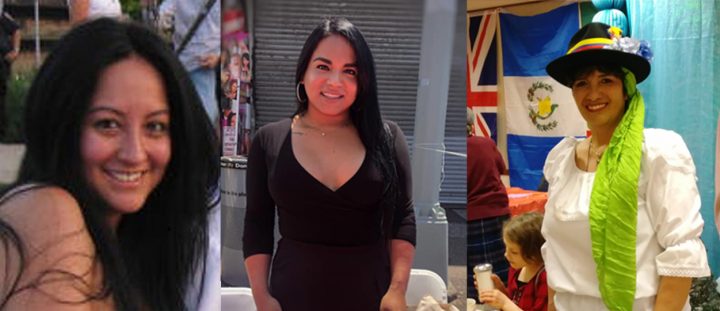 By Jhon Sánchez
"New York City, ICE is checking IDs at the 1,2,3 train west 72 St Station" was one of the text messages I got last Sunday. Yesterday during dinner, one of my friends handed us a booklet from her church that contained a Know-Your-Rights article in case of an encounter with 'La migra'. Another of my friends said, "I can make copies of it and handing out to friends and relatives." There is still fear, but solidarity and union help us to overcome it. Last June 22nd, Japanese-Americans led an act of disobedience action at Fort Sill, Oklahoma, to protest the proposed incarceration of 1400 children there. Pressenza covered the issue with Special Face2Face Report Back in conversation with Lauren Sumida, Linda Morris and Mike Ishii. We talked to some of viewers of the show, all of them Latino Americans, to get their feedback on this act of solidarity.
Yani Perez, Ecuadorian American, Professor of English composition, Brooklyn, NY.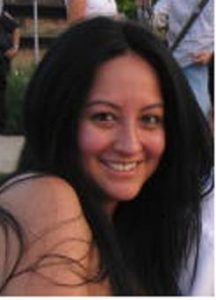 Beautiful. Viewing the episode of Face to Face highlights the injustice, disparity and pain that surrounds this world. Yet, watching this group of Japanese prison camp survivors stand in solidarity for the children of immigrants that are going to be held in Fort Sill captures my heart and ignites my hope in humanity. The stories shared by the family members of how their grandparents or parents were taken by the FBI and condemned to such camps are gut wrenching. The pain is still seen in the tears that flow down their faces as they tell their stories. It is years of anguish that line the sentences of their lives but they survive. They return to blow away the ashes that enslaved them for closure, for healing, and for the immigrant children of today.
Bethy Puerto, Colombian American, self-employed, Indianapolis, IN.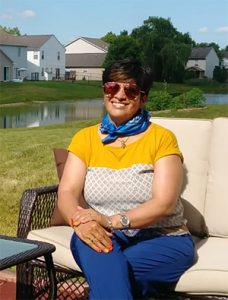 It is extremely important that we take the time to hear the stories of the Japanese children, who were incarcerated at Fort Sill. We can't repeat history, and we can't remain indifferent after learning of the great deal of trauma, pain, criminalization, discrimination and victimization that these innocent children endured. Let us support all campaigns that aim to protect children from becoming prisoners. #Stoprepeatinghistory #Neveragainisnow
Ninotska Love, an immigrant transgender woman from Ecuador, Student at Wellesley College, Corona, NY.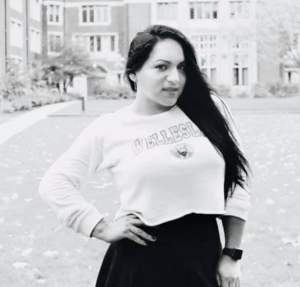 As an immigrant transgender woman who was granted asylum during the Obama administration, it breaks my heart to see many people seeking help at the borders, but not getting it. It hurts me to see how many individuals who come to the U.S. with the same hope are turned away, but particularly for the ones who have and make their living in this country. It is difficult to believe that 1942 Americans also turned their back on Japanese Americans with unjust incarceration. This is why I admire and honor very much the advocacy of Mike Ishii, the co-leader of Sunnah for Solidarity Project, and Lauren Sumida and Linda Morris. These advocates have made their mission to stop with the unjust treatment and incarceration of immigrant and innocent children and families through their advocacy.
We, as immigrants, matter and all we need are opportunities to demonstrate that we are capable of contributing and thriving, free of oppression and violence. We all should have equal opportunities to succeed! My experience, perhaps, is very different from other immigrants, but we all share the same commonality—the hope to build a better future for ourselves and the future of our loved ones. Solidarity is what I can see and feel from one another, the compassion that these individuals make me hopeful that we should come together as a community and prohibit the mistreatment or deprivation of freedom to any human being regardless of their citizenship.
---
Jhon Sánchez: A native of Colombia, Mr. Sánchez arrived in the United States seeking political asylum. Currently, a New York attorney, he's a JD/MFA graduate. His most recent short stories are Pleasurable Death available on The Meadow, The I-V Therapy Coffee Shop of the 21st Century available on Bewildering Stories and "'My Love, Ana,'—Tommy" available on https://www.fictionontheweb.co.uk/ . On July 1st, The Write Launch released his novelette The DeDramafi, which will be also reprinted by Storylandia in 2021. He was awarded the Horned Dorset Colony for 2018 and the Byrdcliffe Artist Residence Program for 2019.