On the first day of the trial in the Assange extradition process before a London court DiEM25 and Democracy in Europe organized a public protest at the Brandenburg Gate, in front of the American Embassy and very close to the British Embassy. These two countries hold the future of WikiLeaks founder Julian Assange and press freedom in their hands.
Srećko Horvat, Croatian philosopher and co-founder of DiEM25, further writes in her statement that the May 2 hearing goes beyond Julian Assange; it is about our right to know. It's about each of us, and since Chelsea Manning is still in jail for refusing to testify against WikiLeaks, the protection of whistleblowers has never been more important and urgent.
It is very likely that the United States is preparing several charges against Assange. This procedure seeks to criminalise the protection of sources of information, as well as journalists who publish classified information of general interest with the help of whistleblowers.
Numerous press freedom organisations, as well as various media outlets, UN officials, politicians and other public figures condemned Julian's arrest and possible extradition and warned of serious consequences.
"Just because Assange will be held in solitary confinement in Belmarsh prison -"British Guantánamo" – was reason enough to protest against his inhumane conditions of detention and against his extradition at the Brandenburg Gate," concludes Horvat in her statement.
In the words of Edward Snowden, this is not just "a man in danger, but the future of press freedom".
During the protest, theatre director Angela Richter read a brief statement by Edward Snowden, which she brought specially for this demonstration from Moscow. Also speaking were Annegret Falter, executive director of the Whistleblowers network; Esteban Servat, biologist and founder of EcoLeaks and Srećko Horvat from DiEM25.
Angela Richter reads a letter from Edward Snowden, who wrote for this action.
Annegret Falter, director of the  Whistleblowers network.
Srećko Horvat, Croatian philosopher, co-founder of DiEM25
Photo reportage by Reto Thumiger, Pressenza: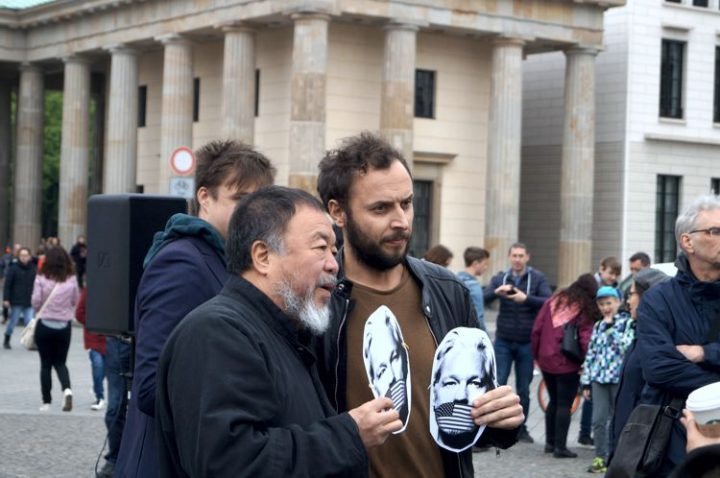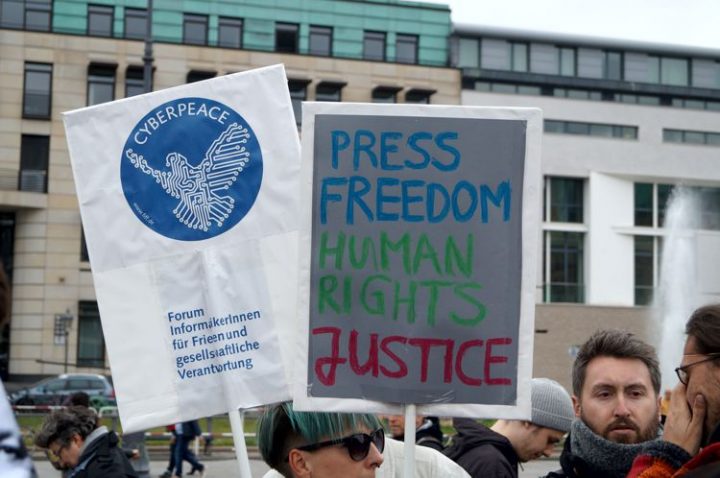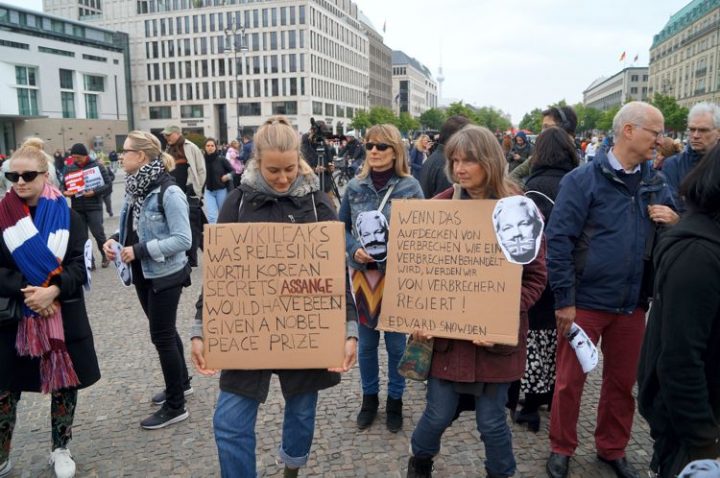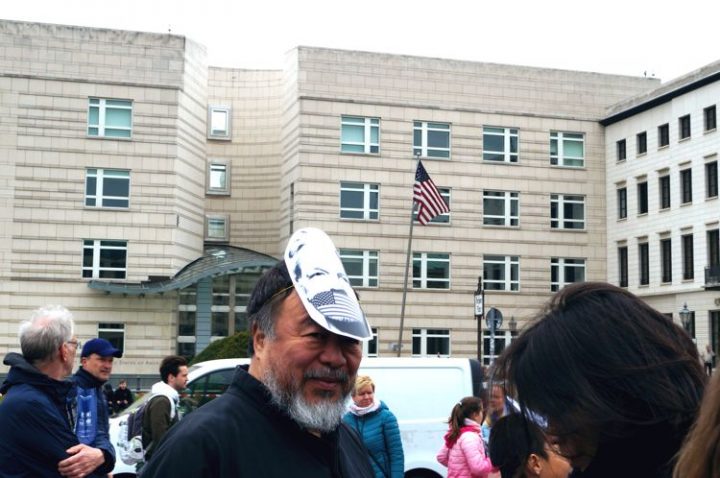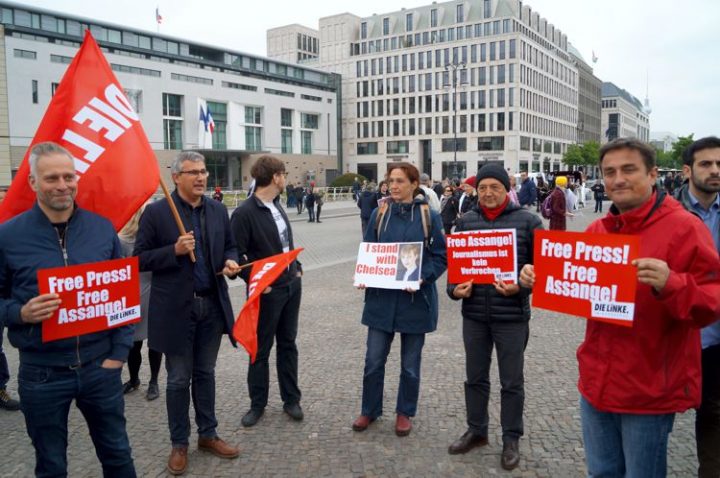 Translation Pressenza London