Captured states: When EU governments are a channel for corporate interests
This post is also available in: Spanish, Greek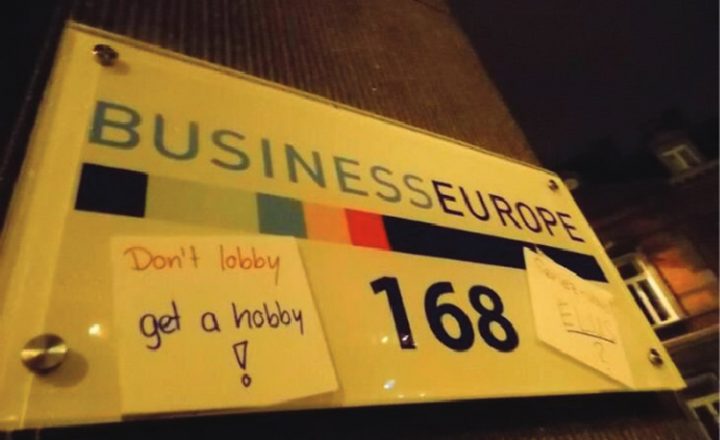 The new report of Corporate Europe Observatory, called "Captured states: When EU governments are a channel for corporate interests", warns about the power that corporate lobbies have in influencing decision-making in the EU. Member states play a hugely important role in EU decision-making, but too often they act as middlemen for corporate interests.
According to the report, corporate lobbies are actively influencing decision-making, via national ministers and officials, to ensure that EU laws and policies suit them. These corporate lobbies include famous national brands such as Volkswagen and Telefónica; iconic sectors like the finance industry in the City of London or the Polish coal industry; and high-spending EU trade associations such as BusinessEurope and CEFIC (the European Chemicals Industry Council). And whether it is on climate change, finance, chemicals, data privacy, or many other issues, when corporate interests win, the public interest loses out.
Many of the ways in which member states feed into EU decision-making are shrouded in secrecy and not commonly studied. Our new report "Captured states: when EU governments are a channel for corporate interests" breaks new ground by providing an overview of how member states act as a channel for corporate influence, whether it is in the Council of the European Union (where member states' ministers and officials input into EU law-making and policy-making); the European Council (where the heads of government of EU nations make pronouncements on the EU's direction of travel); or the EU's committee structure (which provide member states with key seats at the table to discuss the technical and scientific detail of EU laws).
Some key findings of the report are:
Corporate interests, including EU and national-level trade associations as well as multinational corporations, are really dominant in lobbying member states on EU decision-making and they have numerous successes to show for it. Elite corporate lobbies target the European Council of member state leaders, with access that NGOs and trade unions cannot match.

As a consequence, there is a massive asymmetry of influence on member states' EU decision-making as civil society groups cannot match the privileged access and far greater lobbying capacity and resources of the corporate sector.

Member states and national corporate lobbies have developed a symbiotic relationship whereby the national corporate interest has – wholly wrongly – become synonymous with the national public interest as presented by the relevant government in EU fora.

At the EU level, member states have collectively absorbed some corporate agendas and adopted them as part of the EU-wide agenda, such as on economic governance (strict fiscal rules and austerity) and investors' protection in trade treaties (allowing corporations to sue states for billions in compensation when governments act to protect their people and the planet).

Complex EU decision-making procedures, a lack of transparency, exclusion of citizens in decision-making at national level on EU matters, and generally weak national parliamentary mechanisms, have combined to create an accountability and democratic deficit, which corporate lobbies are happy to take advantage of.
This report alerts civil society and decision-makers to the threat that corporate lobbies, influencing member states, have on EU decision-making. To start to reverse this, action will be needed by governments, national and regional parliaments, and the EU institutions. In particular, we urgently need new models for citizens to both find out more about, and have a say on, the EU matters with which member states are tasked with deciding.