As reported by Nazrul Jashim of The Humanist Movement, Dhaka, Bangladesh. 
Santi sokti abong anondo! Peace force and joy from Dhaka, Bangladesh.
Thirty students from the different departments of Dhaka University and 12 members of the community from neighborhoods gathered together yesterday October 4 to commemorate Gandhi's birthday. A lively discussion and interchange ensued, centering on how to bring forward his methodology of active nonviolence to effect positive changes in their immediate environment and communities.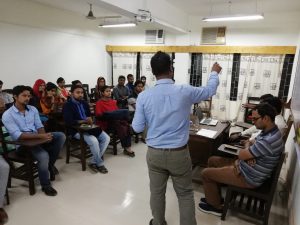 Women's participation was particularly strong and enthusiastic as the group strove to find inspiration from the examples and the ideas of Gandhi, Martin Luther King, and Silo in working for peace and social transformation.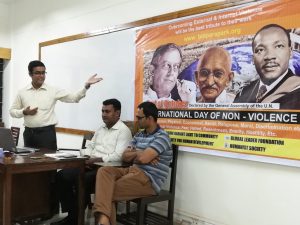 The Convenors also shared Silo's contributions and talked about the activities of the Humanist Movement which he founded;  the film Silo: Sage of the Andes was also shown. In turn, the students shared their personal experiences, the problems and challenged they were encountering, with the objective of finding peaceful solutions, the Gandhian way. The celebration ended with the students feeling inspired to form a small group to continue to work together.