China Experience: Night Cruise on the Yangtze River, Chongqing
This post is also available in: Spanish, French, German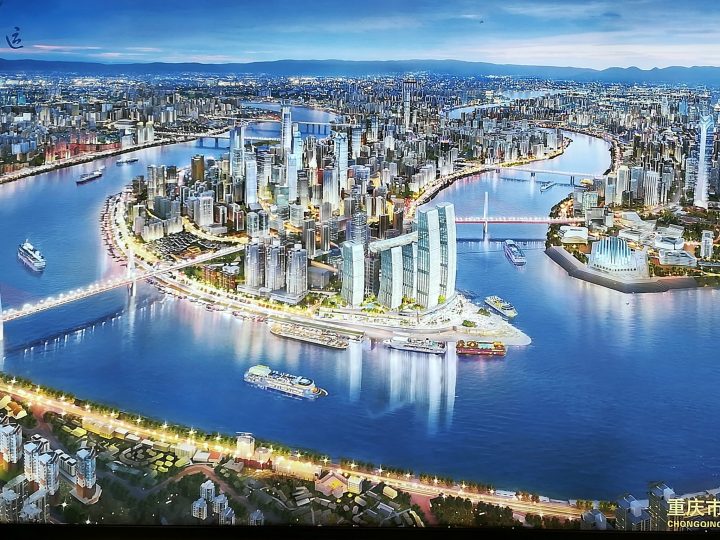 Chongqing, China served as the host city for the recently concluded Video Media Forum 2018, with the Chongqing High-Tech Zone being a co-host of this event. One of the first 27 high-tech zones in China, it is a base for the national software, national bio, and hi-tech services industries as well as for science and technology commerce innovation.
Situated on the edge of the Yungui Plateau, and surrounded by small green-capped mountains, Chongqing sits on the upper reaches of the Yangtze River where it connects with one of its major tributaries, the Jialing. Chongqing has always been an important port city, making it a major center for manufacturing and shipping. It is China's fourth municipality after Beijing, Shanghai, and Tianjin, and has seen rapid economic development while preserving its natural environment, for which it is known as the Mountain City.
After a full day of talks and discussions during the Video Media Forum, participants were treated to a relaxing evening on a river cruise along the Yangtze River.
The cruise took off from the junction where the two rivers meet, slowly sailing down, giving us spectacular night views of the city all lit up in bright colors. Rows and rows of skyscrapers in bright neon colors, the Chongqing Grand Theater, the Yangtze River Bridge, the hanging houses, all passed slowly by, giving the forum participants a panoramic view of Chongqing by night.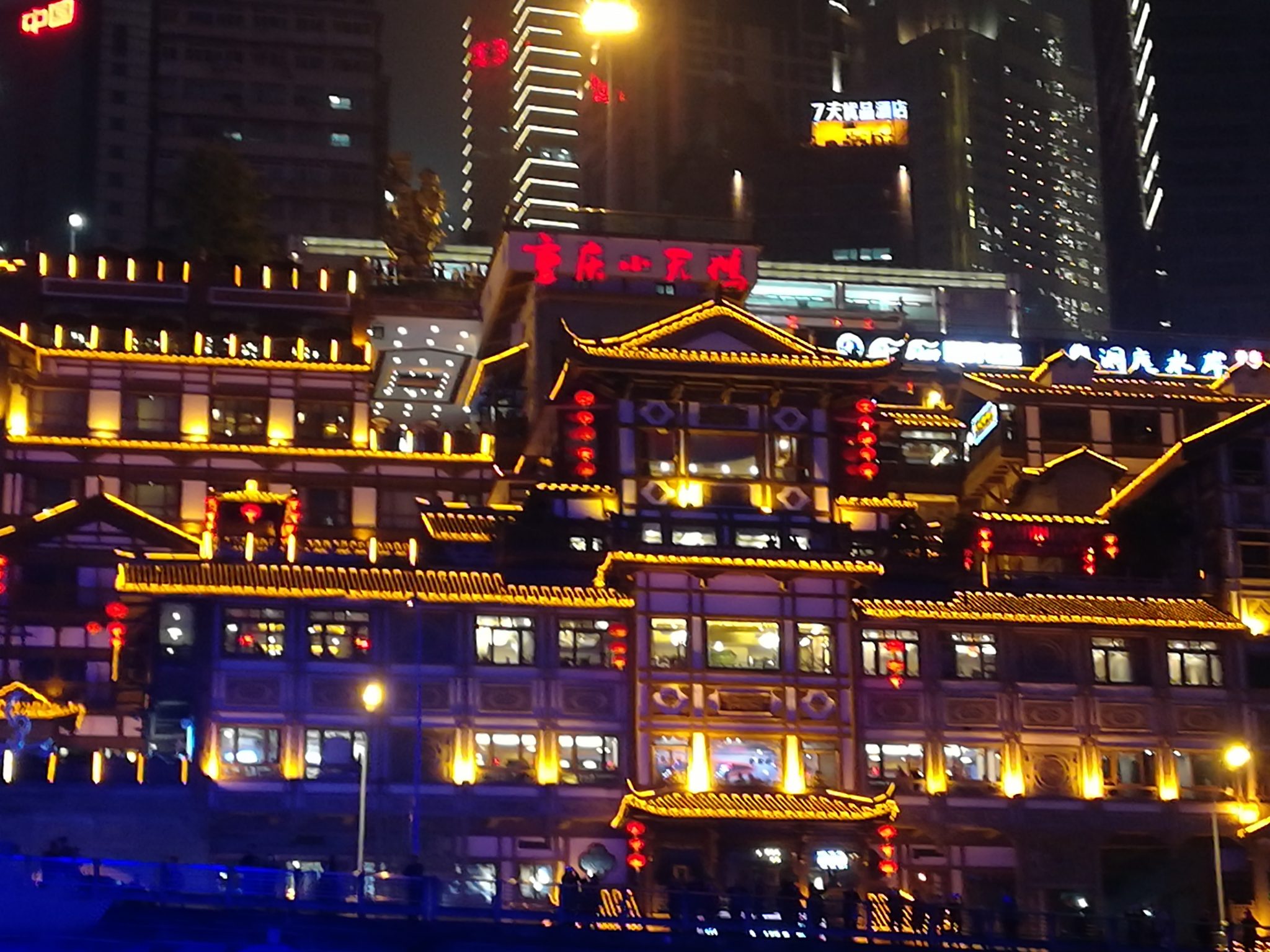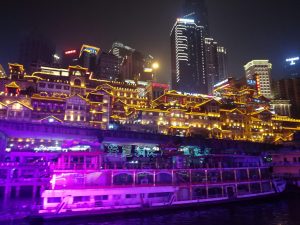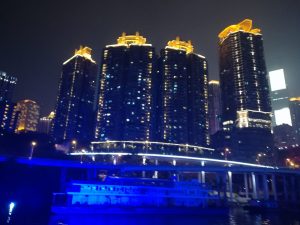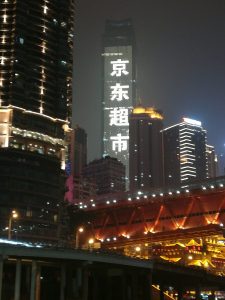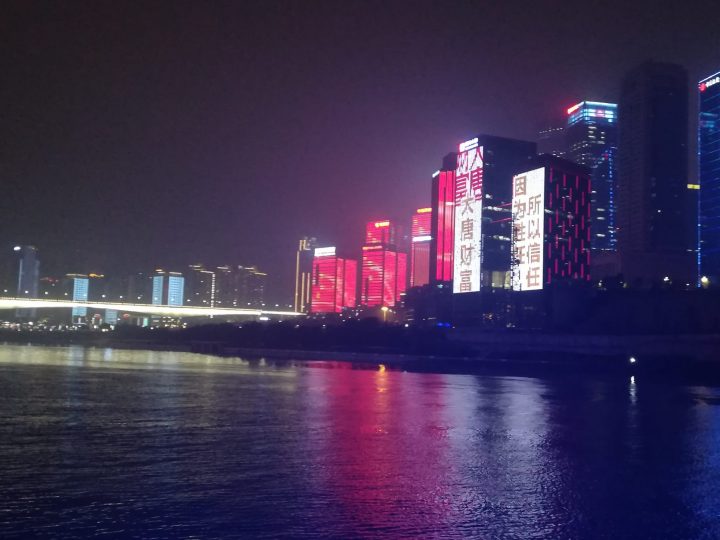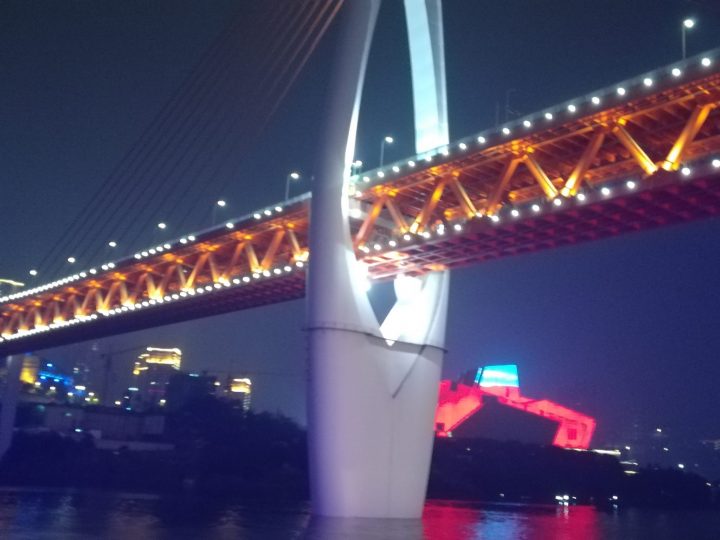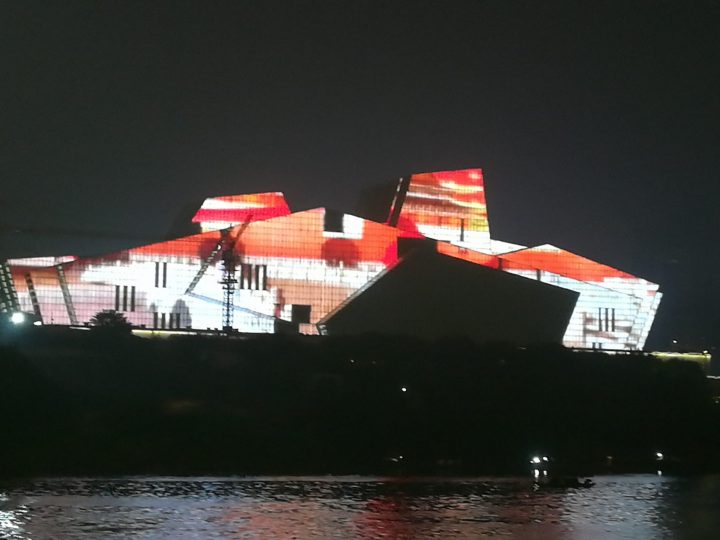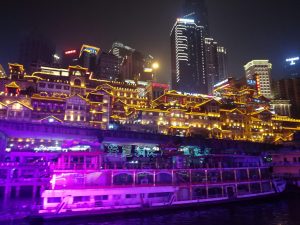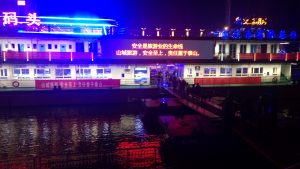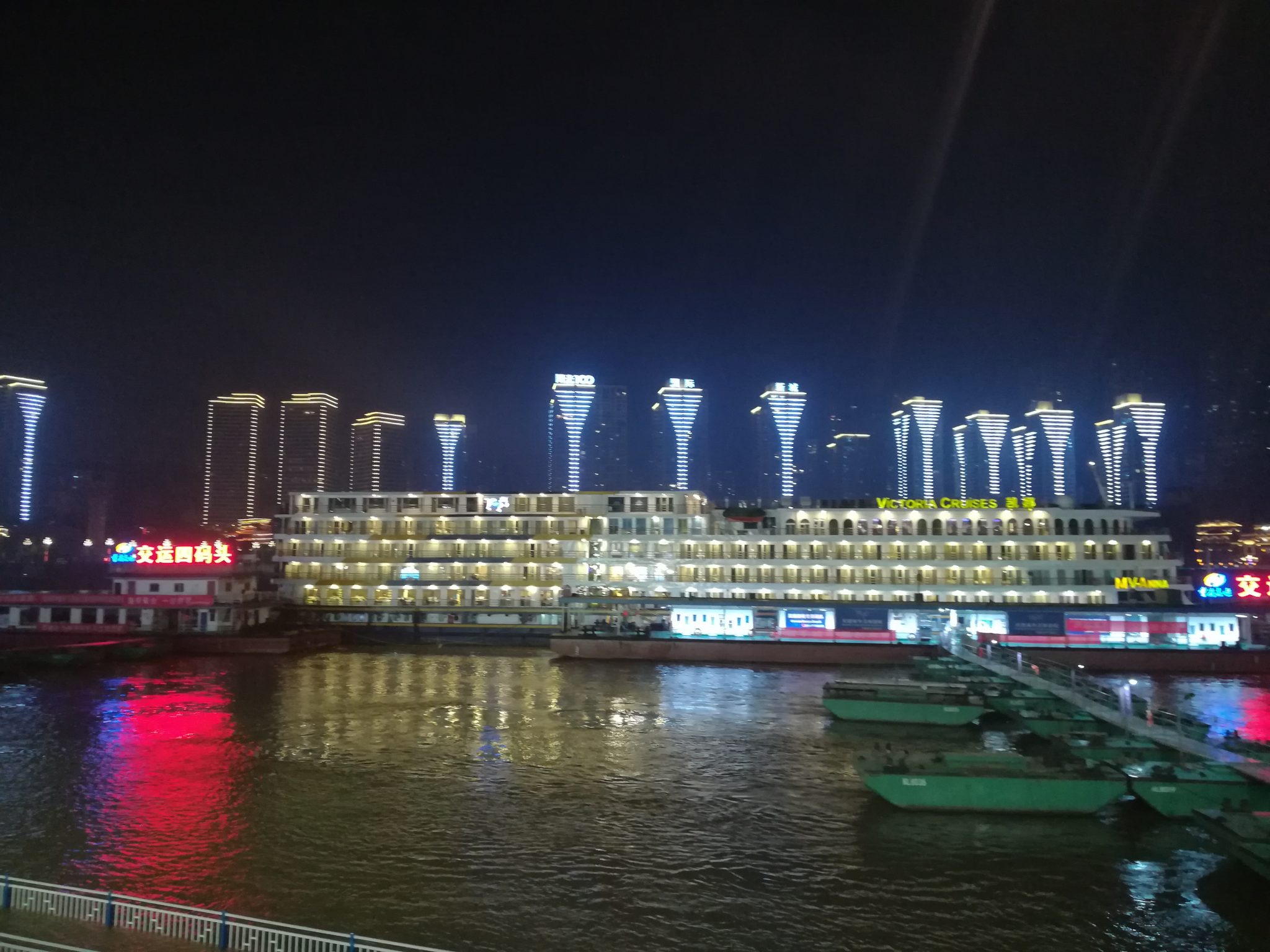 While inside the boat, a show gave us a taste of local culture. A traditional Chinese dancer entranced the crowd with the art of changing masks. A calligraphy master demonstrated this ancient art, inviting some participants to try out their hand, for a chance to bring home a painting. A tea master showed his skills in pouring tea from a long spout.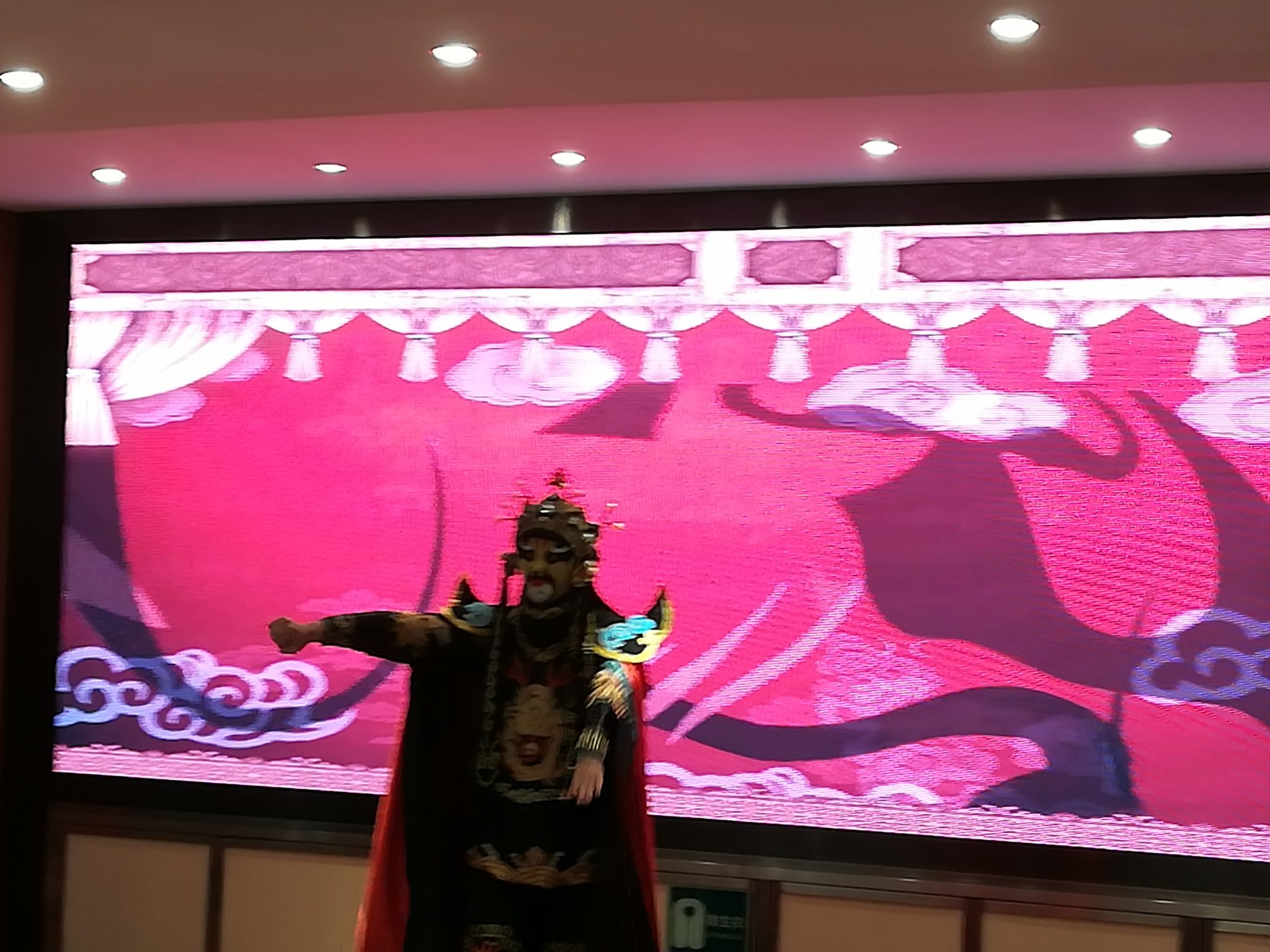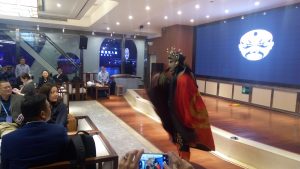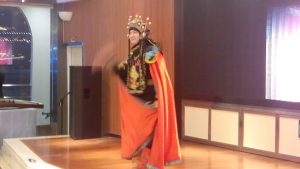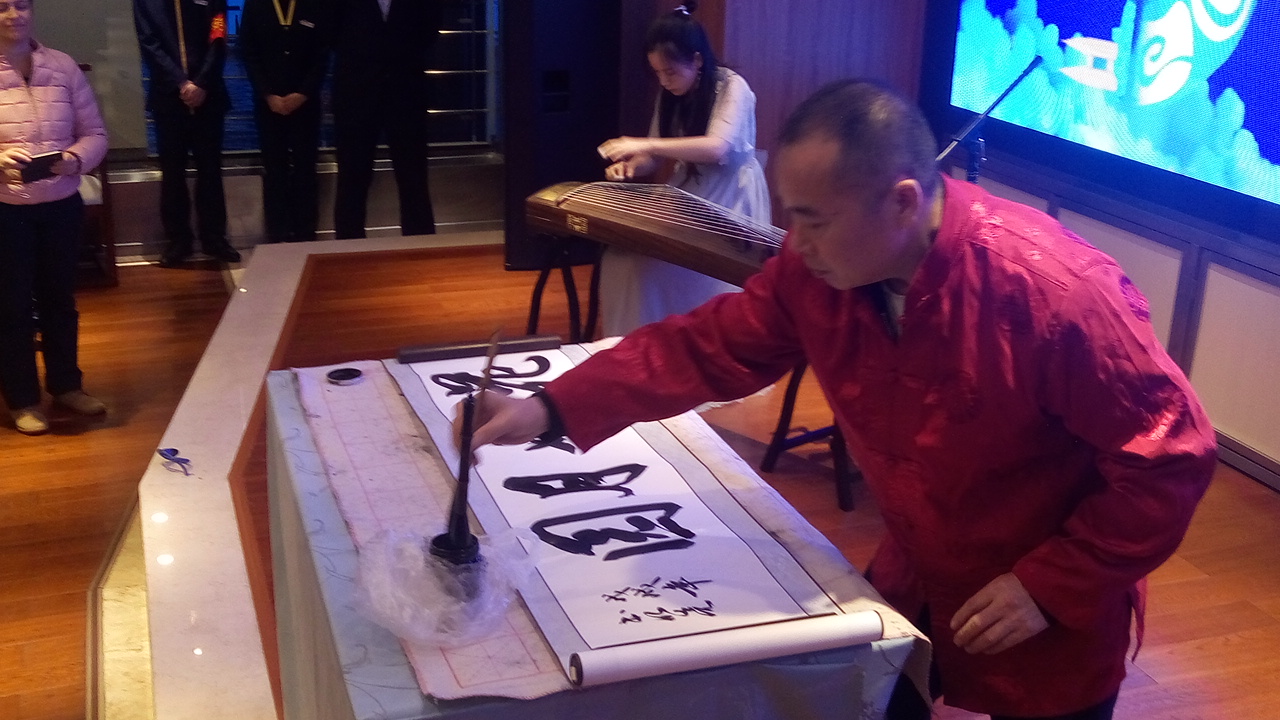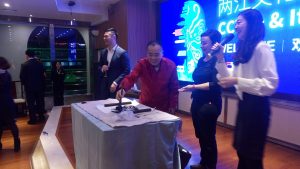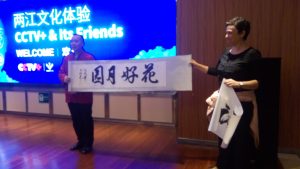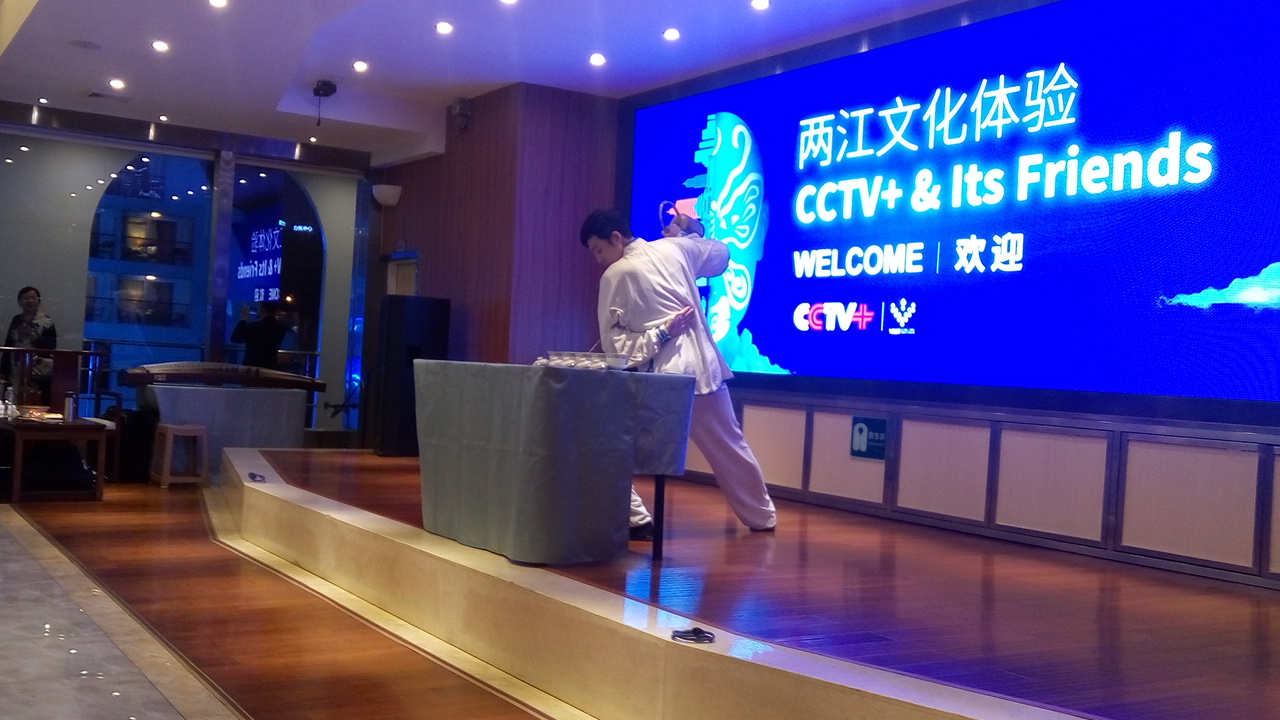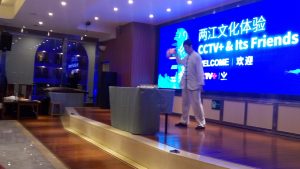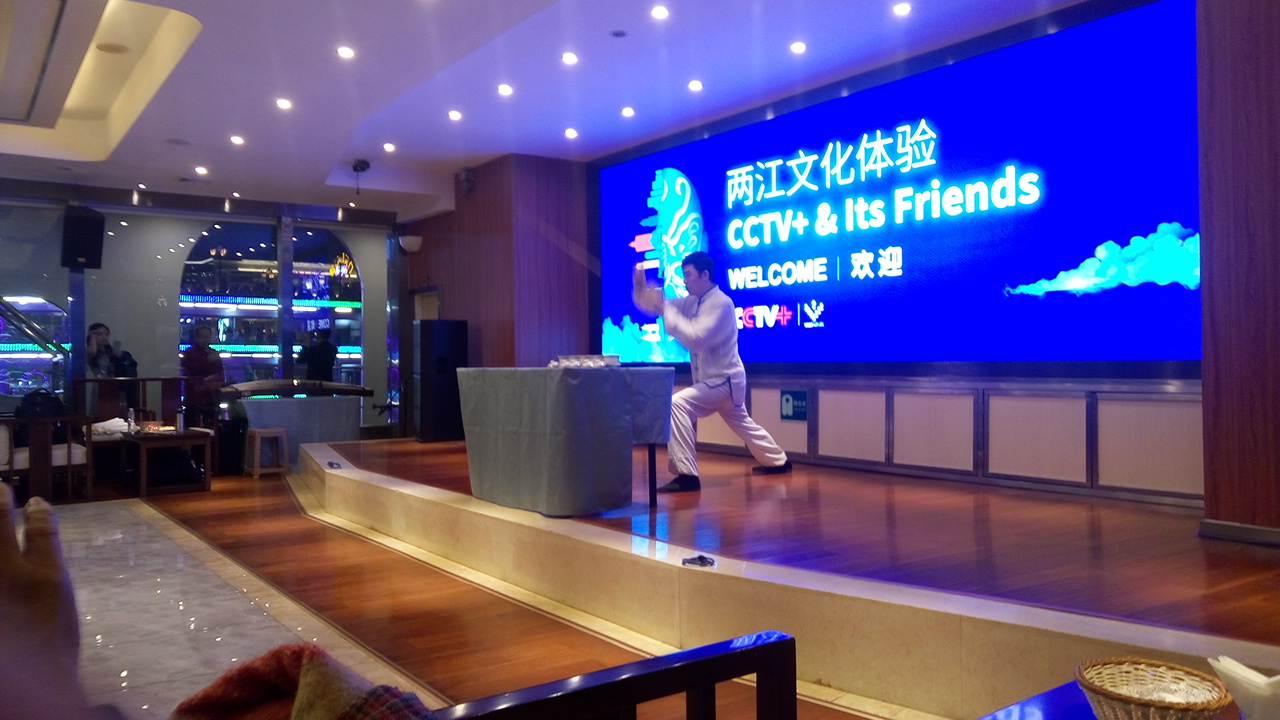 The cruise was an entrancing introduction to the largest municipality in southwest China, today a bustling, modern metropolis, home to almost 30 million people who live and work in a bustling mega-city. (photos courtesy of Reto Thumiger and Ricardo Arias)