"The conversation turns to torture and… look who's back…"
Highlighting the severe dangers that critics warn come with promoting Gina Haspel—who participated directly in the CIA's post-9/11 torture program—to become the agency's next director, former vice president Dick Cheney on Thursday openly embraced torture and said that if he had his way, the Bush-era policies that sanctioned abuses like waterboarding, extreme sleep deprivation, and the beating of prisoners would never have been ended.
"If it were my call, I would not discontinue those programs," Cheney said during a Fox Businessinterview Thursday morning. "I'd have them active and ready to go, and I'd go back and study them and learn."
Though human rights experts and legal scholars have made clear he's factually incorrect, Cheney continues to deny that what the CIA did to detainees inside its secret overseas "black sites" meets the definition of torture.
"I think the techniques we used were not torture. A lot of people try to call it that, but it wasn't deemed torture at the time," Cheney said on Fox. "People want to go back and try to rewrite history, but if it were my call, I'd do it again."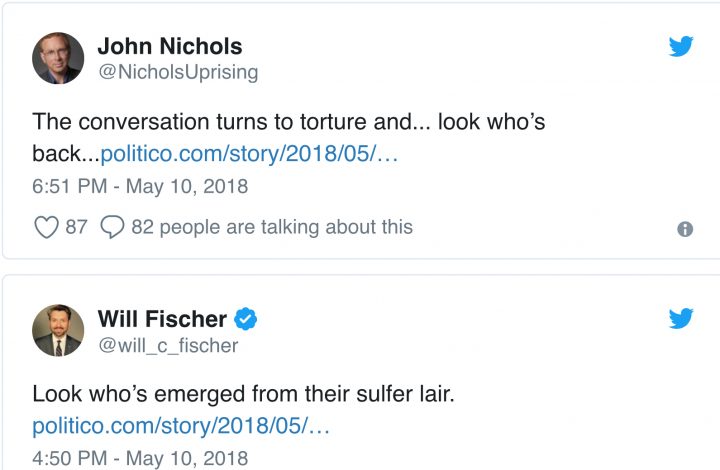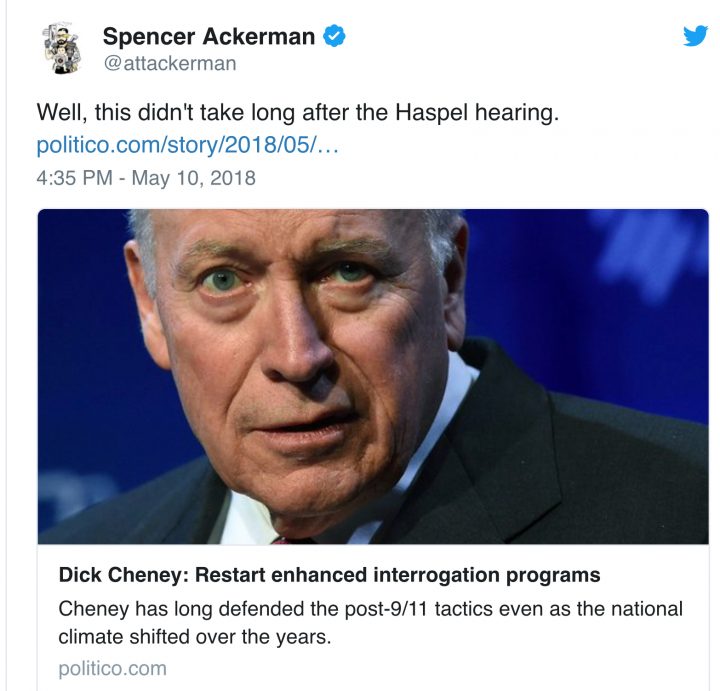 Cheney's Fox Business appearance came a day after Haspel was questioned by the Senate Intelligence Committee about her role in the Bush administration's post-9/11 torture program, which reportedly included overseeing waterboarding and later helping destroy evidence.
Asked repeatedly whether she believes torture is "immoral," Haspel refused to answer and denied that the CIA's interrogation tactics amounted to torture at all.
It is perhaps no surprise, then, that Cheney concluded his interview on Thursday by joining the parade of ex-intelligence officials and Iraq War boosters in wholeheartedly endorsing Haspel to be America's next CIA chief.
"I think she'd be a great CIA director," Cheney said. "I think she's done a great job in terms of the career she's built, and the people I know at the agency are very enthusiastic about having one of their own, so to speak, in the driver's seat at the CIA."