Deutsche Bank wants out of the nuclear weapons business
This post is also available in: Spanish, French, German, Greek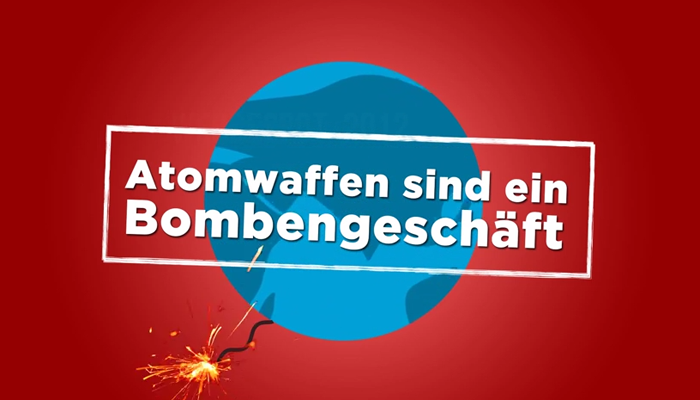 Deutsche Bank wants to end its trade relations with nuclear weapons manufacturers. With a "directive on controversial weapons" published today[1], it responds to criticism from the International Campaign for the Abolition of Nuclear Weapons (ICAN), which received the Nobel Peace Prize last year. "The new board of directors is a significant step in the right direction," says Martin Hinrichs, member of the board of ICAN Germany. "Nothing justifies doing business with weapons of mass destruction."
In a study[2] carried out jointly with the peace organisation PAX, ICAN found that Deutsche Bank had invested several billion euros in the production of warheads and nuclear missiles.
The Directive excludes for the first time all transactions with companies directly involved in the manufacture or maintenance of nuclear weapons. At the same time, the Directive leaves room for derogations in certain cases. From ICAN's point of view, a list of excluded companies is also missing.
"Now we have to see how Deutsche Bank is implementing its directive in practice," Hinrichs said. "If words are followed by deeds, the new policy is exemplary. Other large financial institutions such as Commerzbank and Allianz must now also clearly exclude transactions with nuclear weapons manufacturers. In this way, they can contribute to the international prohibition of nuclear weapons. Activists warn: "If we don't stop the global arms race, we will see the use of a nuclear bomb again.