There are already 17 dead, victims of repression in Gaza
This post is also available in: Spanish, Greek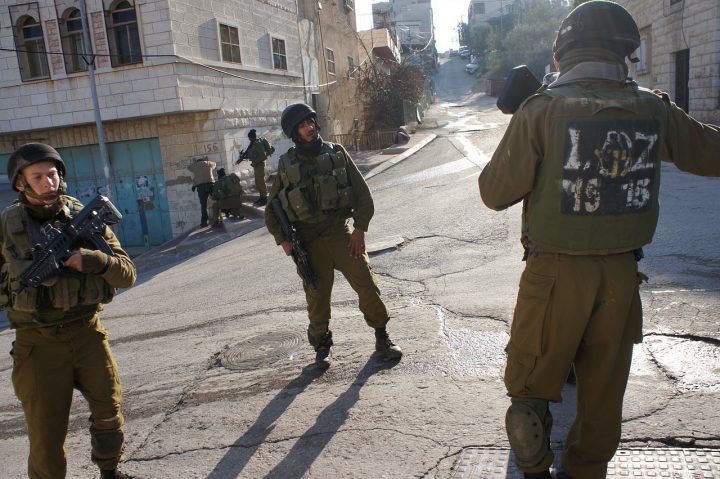 Tens of thousands of Palestinians participated in the Great Return March on Friday, commemorating Land Day. The Israeli army claims that part of the demonstrators threw incendiary bombs and burning tires at the position of the soldiers who responded with rubber and lead bullets, as well as tear gas.
The balance of this alleged confrontation is of 17 Palestinians killed in the border between Israel and Gaza, two of the bodies were found in Israeli territory today. "They were armed with rifles and their intention was to commit a terrorist attack in Israel," said Commander General Yoav Mordechai, on the Arabic Facebook page of the Office of Coordination for Government Activities in the Territories (Cogat).
1,400 Palestinians were wounded in the fierce repression and now the diplomatic conflict begins over the bodies of the victims. Israel refuses to return the bodies of the two dead who are in its territory until the bodies of Israelis held in Gaza are not returned for "a burial in Israel."
The Israeli border agency still has 24 bodies of Palestinians who lost their lives since 2014 when military operations were carried out last year when they destroyed a tunnel. The government of Israel claims that Palestine has in its power 4 bodies, that of two soldiers and two Israeli citizens.
Israeli snipers prevented Palestinians from approaching to less than 300 meters from the border, trying to avoid further demonstrations of rejection of the occupation of the Palestinian territories. In fact, the Israeli Defense Minister, Avigdor Lieberman, promised forceful action if the Palestinians persist with the protests. "We will defend ourselves," he announced and pointed to the victims of the repression as "known terrorist activists."
While the United Nations calls for an independent investigation into the massacre on Friday, Israel has already warned that it will not cooperate with any investigation and said it was the victim of an ongoing "unjust and cynical" UN accusations campaign. For Lieberman, 90% of the 40,000 demonstrators on Friday are terrorists or have links with terrorists and their only objective is to destroy Israel.
Turkish President Recep Tayyip Erdogan had criticized Friday's violent crackdown on the Palestinians and on Sunday said he would not accept lessons from "those who bombs civilians" and described his armed forces as "the most moral in the world."