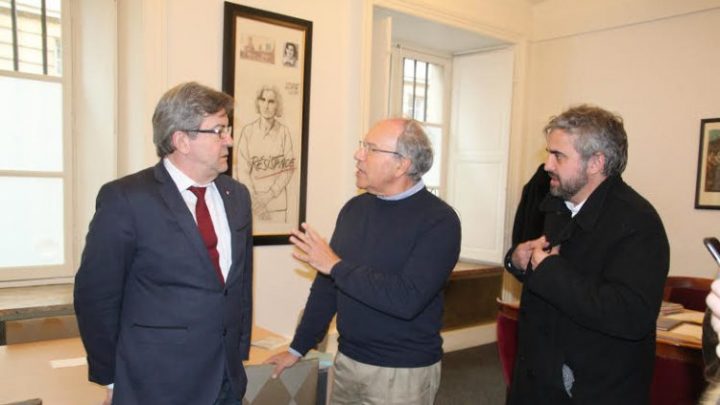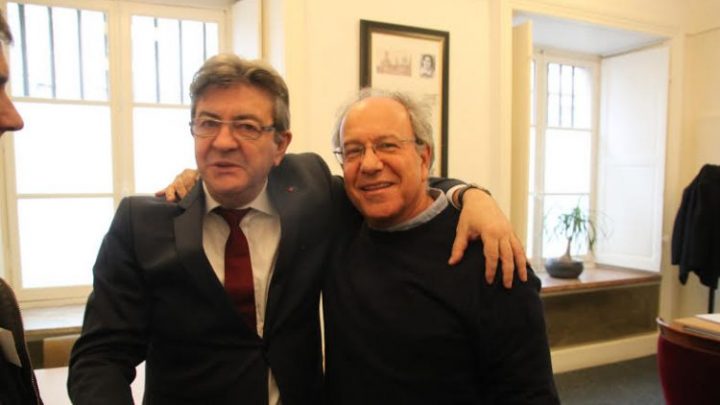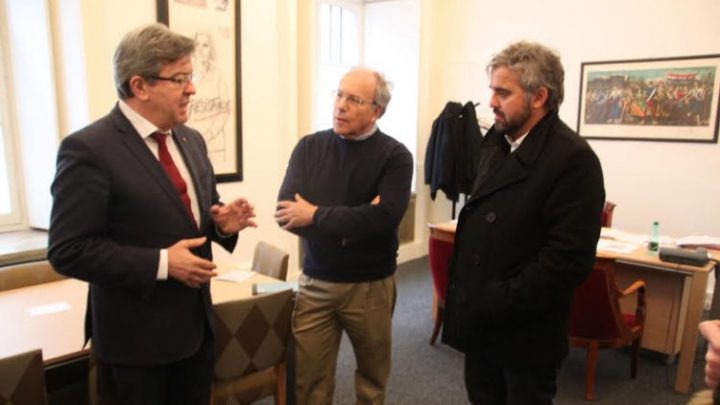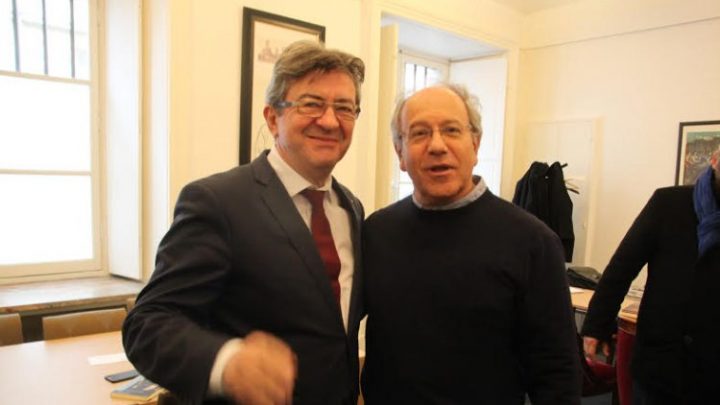 The humanist deputy [Member of Parliament] of the Chilean Broad Front [Frente Amplio], Tomás Hirsch, met today in Paris with Jean-Luc Mélenchon, Sabine Rubin and Alexis Corbière, deputies of the France Insoumise caucus, in the offices of the National Assembly.
In a close dialogue and in perfect Spanish, Mélenchon was very enthusiastic about the strengthening of Frente Amplio, which led the coalition to elect 20 deputies and a senator in the last election in Chile. The French referent highlighted the coincidence between the concerns, proposals and experiences of France Insoumise with those of the Frente Amplio.
"Together we will put the Latin American pseudo-democracies in check, the processes of that region are a mirror of French. We must be professional, serious, work hard and not just be a new force", said the former French presidential candidate.
Tomás Hirsch highlighted "the warmth, energy and passion of Jean-Luc Mélenchon, as well as the group of young deputies in France Insoumise that broke into French politics."
Both leaders agreed to strengthen the relationship between the Humanist Party and the Broad Front, with France Insoumise.
After this meeting, Tomás Hirsch met with the parliamentary friendship group France-Chile, where he was formally asked to form a similar group in the Chilean Chamber of Deputies, in order to establish a new instance of permanent communication between both parliaments. Tomás Hirsch undertook to take the necessary steps so that this request could be implemented.
The elected deputy will meet on Wednesday and Thursday in Madrid with Pablo Iglesias, of Podemos, as well as with other Spanish leaders, holding working meetings to reach agreements that allow projecting the relationship with the Humanist Party and the Chilean Broad Front.