ELN-Colombia second cycle of talks closes with valuable achievements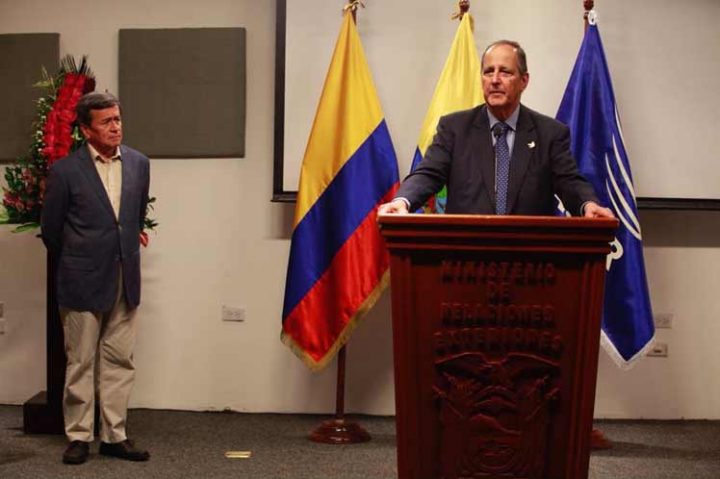 The second cycle of peace talks between the National Liberation Army (ELN) and the Colombian government has ended today in the Ecuadorian capital, with significant achievements by both sides.
In a press conference at the Foreign Ministry, Negotiating Chiefs Juan Camilo Restrepo (government) and Pablo Beltran (ELN) ratified the end of the talks and their achievements, such as incorporating the cease-fire issue into negotiations.
Restrepo said that the third cycle of talks will be conducted from July 24, but in order to maintain the dynamics, they have decided to keep the work of the technical commissions on different topics.
Thus, both sides will be able to analyze the humanitarian issues and those related to violence and internal conflict de-escalation in Colombia, and for civilians and non-combatants to stop receiving 'the severe stress imposed by violence at this time.'
He highlighted the significant event on the final surrender of weapons this week by the Revolutionary Armed Forces of Colombia – People's Army, within the framework of the Peace Agreement signed by that guerrilla movement and the Colombian government in Havana, Cuba.
'Here we are in Quito with the ELN, starting a process, which has been conducted in two cycles, and we hope that such a process will take dynamism in the coming days and we can move forward to what President Santos has called complete peace,' he said.
Commander Pablo Beltran stressed that given the importance of the tasks, technical commissions will meet from July 10, prior to the third official round of talks, scheduled for July 24.