Women in Israel: Ready for Peace
This post is also available in: Italian, German, Greek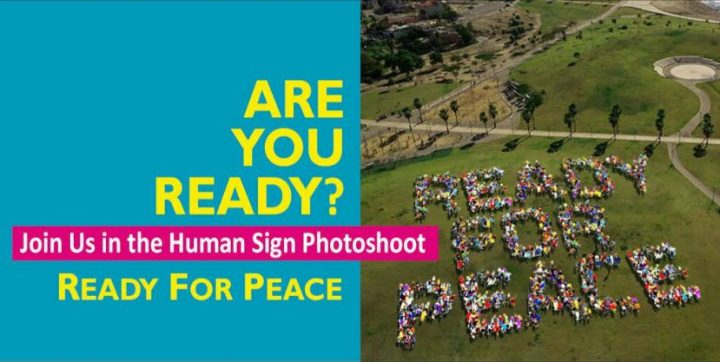 On May 22nd President Trump will be travelling to Israel in order to meet with prime minister Benjamin Netanyahu. Earlier this month he received President Mahmoud Abbas in the White House and declared that he wants to help achieving an Israeli-Palestinian peace agreement.
The grassroots peace movement Women Wage Peace, which was founded during the last Gaza war and which counts 11.000 women "beyond all political, religious, ethnic, social and geographical dividing lines" as members by now, has taken this opportunity to send a powerful message to all political leaders: women in Israel are ready for peace.
The campaign calls on everybody to replace their facebook profile tomorrow, 18th May, with the logo "Ready for Peace". Instructions on how to do this can be found here (with English subtitles). Alternatively a selfie with the three words on it or simply the logo can be posted.
The same day a photo shooting will take place in Midron Jaffa Park in Tel Aviv, to which everybody is invited to join, wear white clothes and form a human READY FOR PEACE writing. An open letter written by the two women Hiam Tanous (Haifa) and Anat Saragusti (Tel Aviv), which is directly addressed to President Trump, has been published in Haaretz, one of Israel's big news papers.
Those who would like to support the campaign can visit Women Wage Peace on their facebook page, which already has over 33.000 followers, and create an own READY FOR PEACE post. There are no limits to how this could look like. And in this sense the brave wo/men of Women Wage Peace also won't stop their non-violent fight for peace: everything is possible if we are ready for it!