Indigenous peoples and their allies will march on Washington D.C. on March 10th
This post is also available in: Italian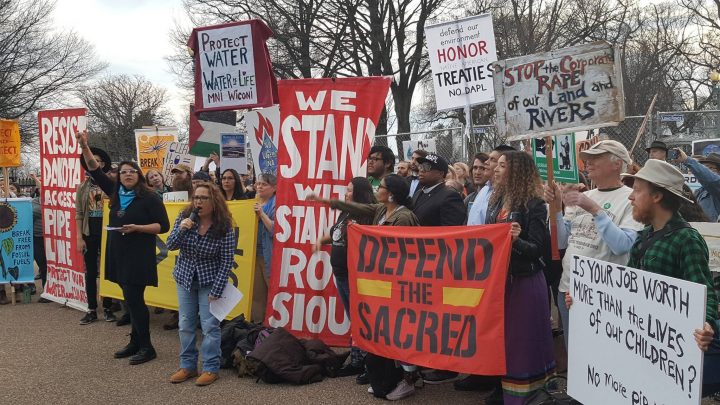 Thousands of indigenous peoples and their allies are coming to D.C. from all over the nation to march on Washington D.C. on March 10th .
The March will begin at the Army Corps of Engineers Headquarters, will then make its way to the White House, where it will end with a rally at 12 p.m. in Lafayette Square. There will also be a Tipi camp set up in Washington Mall.
Indigenous people demand recognition of their rights and free, prior and informed consent, not simple consultation. The Standing Rock movement, they say, is bigger than one tribe and one resistance. The movement is about all tribes and all nations and has evolved into a powerful global phenomenon highlighting the necessity to respect Indigenous Nations and their right to protect their homelands, environment, and future generations.