Activists and Native Americans march on Washington amid rain, sleet and snow
This post is also available in: Italian, German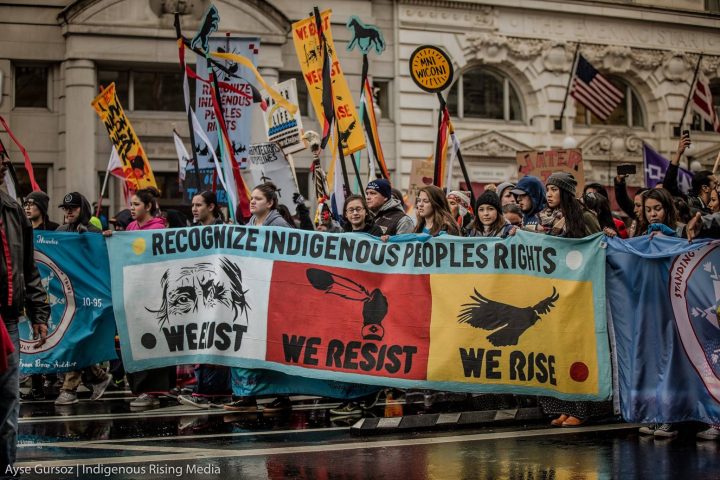 On Friday March 10th 5,000 members of Native Americans tribes and their supporters – celebrities, environmental and peace activists, veterans, college students – marched on Washington, D.C.  amid bitter cold, rain, sleet, and snow, calling for Trump and the U.S. Congress to recognize Indigenous Rights to water, land, sovereignty and culture.
"Since the very beginning, we understood that Dakota Access was just one part of a greater fight for indigenous rights and indigenous sovereignty," said Dallas Goldtooth of the Indigenous Environmental Network, one of the more active groups behind the Dakota Access protests at Standing Rock. "The resistance is growing," he added. "The fire of Standing Rock burns brightly in countless communities across the country, native and non-native. Water is life—so in attacking our water Donald Trump is attacking our lives, families, and right to self-determination."
Speaking near the White House Standing Rock Sioux Chairman David Archambault II urged protesters to remain active even if they didn't see immediate results. "During the last year, people around the world have sacrificed and traveled and stood with us as Standing Rock," Archambault said. "We face a lot of obstacles and we face a lot of setbacks, but we're not defeated."
"We continue to stand in solidarity with the resistance at Standing Rock. As veterans, we see the connections between greed, racism, violence, and environmental destruction in our own communities, and war and militarism abroad" Veterans for Peace, whose members participated in the march, declared in a statement.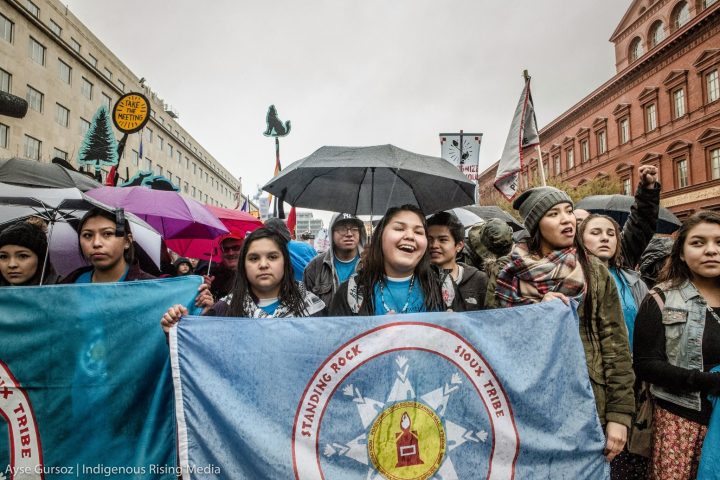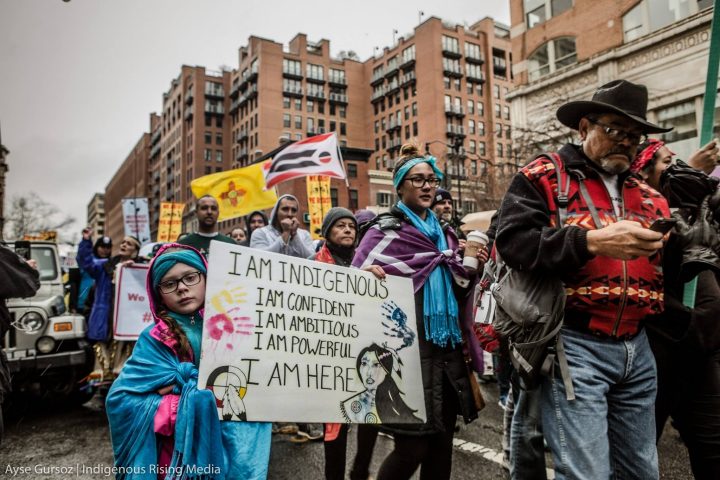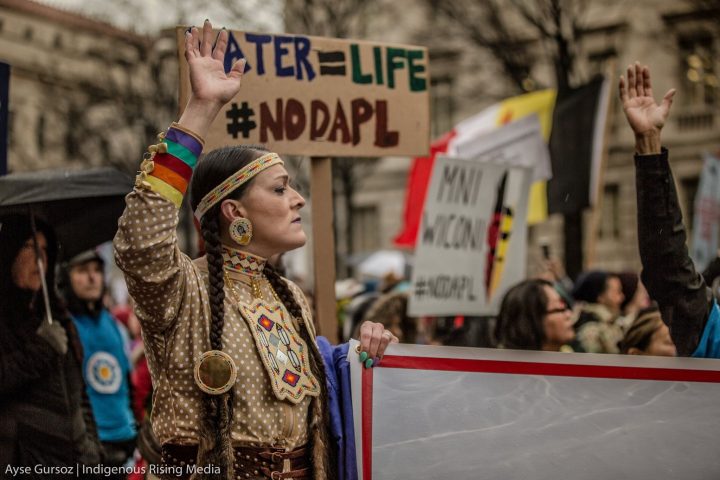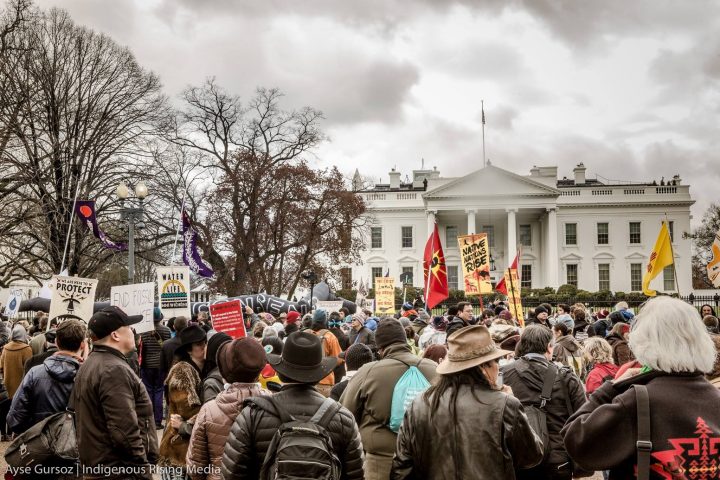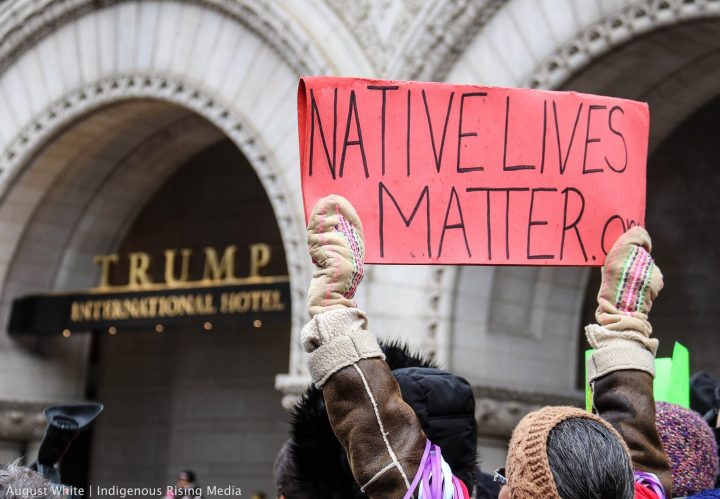 The day before the march tribal representatives met with Bernie Sanders to talk about their concerns. "You have more support than you know," said Sanders. He cited the significant response his social media page receives on posts covering Native American issues. "Your job, my job, is to bring those people together to say to Trump and his corporate friends, he can't do this. But we need to a strategy to do that."