Kerry arrives in Oman for Yemen peace negotiations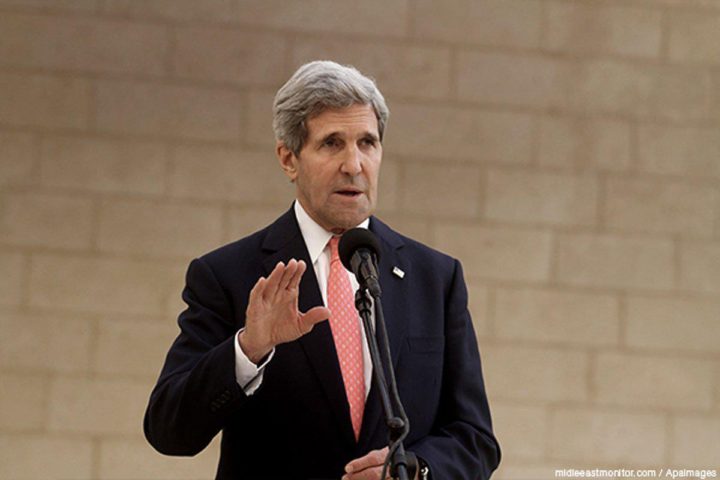 John Kerry arrived in the Sultanate of Oman in the early hours of Monday morning to discuss the Yemeni crisis and efforts to reach a peaceful settlement of the conflict. The US Secretary of State is scheduled to meet with Sultan Qaboos Bin Said and Oman's Foreign Minister, Yousuf Bin Alawi Bin Abdullah, during his visit.
According to local news website Aden Ghad, Kerry is expected to discuss the roadmap to peace and will meet Houthi spokesperson Mohammed Abdelsalem who arrived in Oman with a delegation unexpectedly last week. The website has also reported that over the past few days the Houthis have held secret meetings in Muscat with a delegation from Saudi Arabia.
While the number of American hostages in Yemen is unknown, their situation is also on the agenda. Kerry is expected to discuss with Abdelsalem the release of the remaining US citizens held captive by the Houthi rebels.
When he leaves Oman, the secretary of state will fly to the United Arab Emirates, where he will meet the Crown Prince of Abu Dhabi, Shaikh Mohammed Bin Zayed Al-Nahyan, to discuss the wider challenges facing the region.