Global Media Forum 2016: Media, Freedom, Values
This post is also available in: Spanish, French, Italian, German, Greek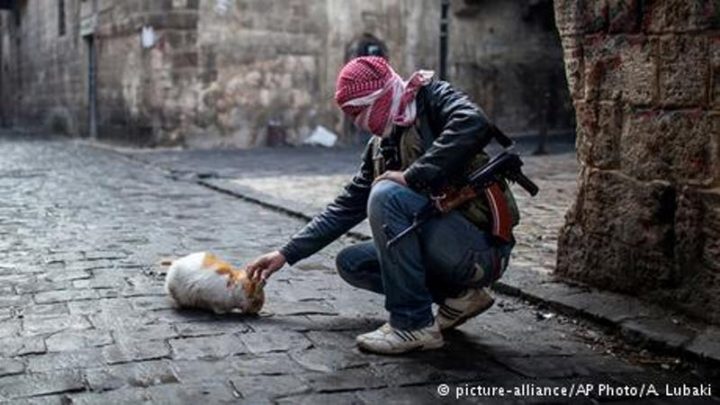 On the 13th of June the Global Media Forum, organised by Deutsche Welle will start in Bonn, Germany for the ninth time with the theme of "Media, Freedom, Values". Over three days the conference will attract more than 2000 experts in the fields of journalism, digital media, politics, culture, business, development, academia and civil society from all over the world. Pressenza, as a partner of the Forum, will host a workshop on "Arms Industry and Ethics: How to enforce ethics in a highly profitable business".
"Under the premise of spreading peace and liberty, powers in the vast machinery of democracy act in their own economic interests – at a high price to those on the receiving end," it says in the description of the Forum. And, concerning the role of the media, adds, "In an atmosphere of intimidation, self-censorship and propaganda, information and disinformation become confused. The free dissemination of selective truths catalyses polarization and in doing so, gives inertia to radicalization, thus fundamentally undermining societal values and threatening the very foundation of freedom." The Forum wants to fulfil the need for objective discussion and therefore asks the questions: "Do the values conveyed by media coincide with traditional values of open, democratic societies? Are our ethics compatible with our geostrategic interests? Are democratic values universal to all of mankind, or do we need to rethink the way in which we perceive, live out and spread our way of life?"
Besides the many interesting participants struggling in different part of the world with these issues, there are also prominent German politicians like Gesine Schwan, a former candidate for President, and Claudia Roth from the Greens. But also artists who are politically active in their regions will be there, like Ahmed Aeham, a Syrian pianist and Ammar Abo Bakr from Egypt.
Pressenza considered the theme of this Forum perfect for discussing the contradiction between the arms trade and the values proclaimed by western countries.
In our workshop we assume that: "… There is no political vision for how to solve conflicts except by dropping more bombs and cooperating with dictators. Many of these actions contradict western values, deepening the lack of credibility: while trying to end the war in Syria, western countries remain the main weapon suppliers providing all sides with deadly equipment." And we ask: "Are our proclaimed values of freedom, democracy, peace and human rights jeopardized or are they merely an illusion to lull the public? Who in our societies is advocating our values? How can we restore and strengthen our values? Are the media covering this ethical discussion enough or are they – themselves often victims of economic stress – more reacting than acting?"
We are very happy to have found four distinguished experts for our panel: Jürgen Grässlin, a German arms trade expert and activist who became famous when he brought to trial the main manufacturers of machine guns in Germany, Heckler&Koch, for exporting their weapons to human rights-violating districts of Mexico. Now he himself is accused for publishing this information. David Andersson is our Pressenza editor in New York and can tell us about the arms market in the USA. Baher Kamal is an Egyptian and a Middle East expert. He will tell us about the impact of western weapons in this region. Finally, Dana Feminová, a long term activist in "World without Wars and Violence" in the Czech Republic, will give her experiences with campaigns against the US Radar Base and the Dragoon Ride manoeuvres by the US army last year and their difficulties to get coverage in the media with these very important issues.