A Peace Sign this Saturday May 14 in the heart of London
This post is also available in: Greek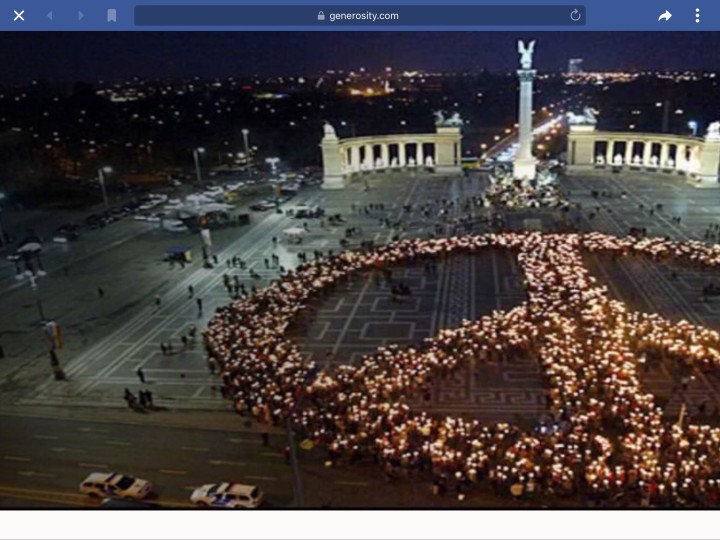 Trafalgar Square, the iconic central London landmark with Admiral Nelson presiding from his tall column (recently climbed by Environmentalists to provide him with a breathing filter in order to draw attention to London's appalling air pollution) will be the venue for a human Peace Sign, people getting together to state their commitment to Peace and Nonviolence.
World without Wars and Violence and Pressenza will be there with many other organisations and individuals who reject war in all its forms, who want peace in the Middle East and peace between different cultures and religions. We will be the to say that the destruction of the Health System is violence, the attacks on education and welfare are violence, that having nuclear weapons and threatening to use them is violence, that concentrating wealth in fewer and fewer hands, creating inequality and poverty is violence, that using tax havens to aid that concentration is violence and that manipulating people through fear is violence.
We will be there to say that working together for a fair and humanised economic system is the only way to an open future, that dialogue and reconciliation should replace war as a way of solving conflicts, that refugees from the wars payed for by our taxes would be not only welcome but also that we will do our best to stop the wars that force them out of their countries.
Join us this Saturday May 14th in Trafalgar Sq at 7.30 pm to shout loud and clear. We choose peace and nonviolence! Join us to 'give a sign' with a Peace Sign.
Information
https://www.facebook.com/peacesignlondon/?fref=ts