Turkey: counter-terrorism, media freedom and the justice system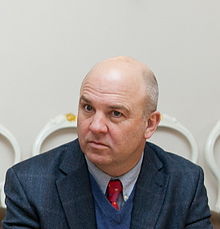 The Council of Europe Commissioner for Human Rights, Nils Muižnieks, will hold a press conference in Ankara on 14 April at 10 am.
During this press conference the Commissioner will make public his preliminary observations based on his visit to Turkey, which starts next week. The visit focuses on counterterrorism, media freedom and the justice system.
During the visit the Commissioner will travel around Turkey to meet with governmental authorities, local authorities, independent experts, NGOs, journalists, as well as to visit places of human rights relevance.
To register for the event or for a one-on-one interview, please email.
Stefano Montanari
Head of Communication Unit
Office of the Commissioner for Human Rights
Council of Europe
T +33 (0)3 88 41 35 38 – M +33 (0)6 61 14 70 37
Stefano.MONTANARI@coe.int
@StefMontanari