Soros spreading mis-information on China, why?
This post is also available in: Italian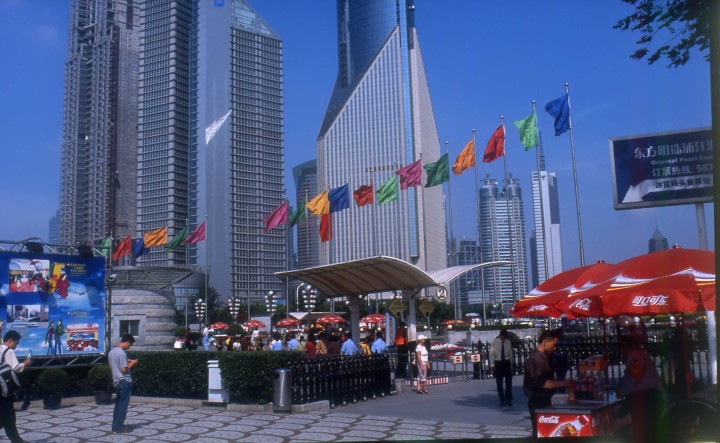 Is it worth reporting, as such as Bloomberg does, on comments made by billionaire investor (read speculator) George Soros who is saying China's March credit-growth figures should be viewed as a warning sign? Soros was speaking at an Asia Society event in New York April 20, 2016, which society may not be so much about Asia as it is about USA relations with Asia and which Society uses cultural norms to disguise a political agenda. This is so typical and likely quite automatic these days for institutions funded by the very likes of Soros.
A Bloomberg survey has signalled that the China government is prioritizing growth over reining in debt – no news there! But for Soros what's happening in China "eerily resembles what happened during the financial crisis in the U.S. in 2007-08, which was similarly fueled by credit growth,"
Soros built a $24 billion fortune through dubious gambles on markets and has recently been involved in a war of words with the Chinese government. He stated at the World Economic Forum in Davos that he's been betting against Asian currencies because a hard landing in China is 'practically unavoidable'.
Countering that, China's state-run Xinhua news agency rebutted his assertion in an editorial, saying that he has made the same prediction several times in the past.
George Soros was born in 1930, as Schwartz György, and is now an American business magnate. Of Jewish-Hungarian ancestry he holds dual citizenship (Hungary and the United States). He is chairman of Soros Fund Management and is known as 'The Man Who Broke the Bank of England' given his 'short sale' of US$10 billion worth of pounds Sterling, bringing in a profit of US$1 billion during the 1992 Black Wednesday of the UK currency crisis. No one won in that gamble other than Soros himself. Soros is now one of the 30 richest people in the world.
Soros is a well known supporter of US progressive and US liberal political causes and played what other's call a significant role in the rough-ride transition from communism to capitalism in Eastern Europe (1984–89). Soros is also the chairman of the Open Society Foundations – supposedly working… "to build vibrant and tolerant societies whose governments are accountable and open to the participation of all people' – which belies the operative truth that speculation can only take place in a unregulated and unaccountable system where participation of ordinary people is forbidden. That Society is a facade and front for activities far from the philanthropic and NGOs need to be wary of accepting the largess and easy money up-for-grabs from Soros,
To return to theme, capital outflows from China are growing and driven by its anti-corruption campaign, which makes those looking for quick returns nervous, with the mere gamblers pulling their money out all together. China will be all the better for that. China's reserves swelled by $10.3 billion in March 2016 to $3.21 trillion.
More recently the Malaysian Prime Minister Mahathir Mohamad called him a "moron"; recalling that at the time of the 1997 Asian financial crisis, the influential and critical-of-the-West Malaysian was telling any one who would listen that Soros was out to wreck Asia's economies – an attempt by a man who began his speculative career in New York in the 1950s thus getting an early start of the just-then emerging Gordon Geckos of Wall Street and London. He managed to grow his hedge fund – those destructive elements of a now discredited if still functioning banking system – to post average annual gains of about 20 percent from 1969 to 2011.
Back to theme again… Bloomberg reports that China's gross domestic product increased 6.7 percent in the three months through March this year, in line with the government growth target of 6.5 percent to 7 percent for the full year.
Ma Jun, the chief economist at the central bank's research bureau, has stated in a recent speech that today's data points including real estate investment growth, industrial value-added growth, and producer prices indicate that China's economic outlook is probably better than some economists forecast.
The noted stabilizing trend of China's economy is not giving investors a lot of confidence, said Gao Xiqing, former vice chairman of the China Securities Regulatory Commission, as China is relying more on government investment in state-owned enterprises to boost the economy rather than investment coming in from elsewhere. He gave a media interview in New York this week.
True, China stepped up intervention in its financial markets after turmoil in its stock market hit global markets at the start of this year to extend last year's $5 trillion sell-off, while the yuan fell to a five-year low.
However, even Soros was more positive about China's efforts to link the yuan to a broad basket of currencies rather than just the dollar, saying that is a healthy development. Maybe he sees opportunities opening for his ilk in China and does not want burn any bridges and is hedging his bets!
See Bloomberg on this topic here: http://www.bloomberg.com/news/articles/2016-04-20/soros-says-china-s-debt-fueled-economy-resembles-u-s-in-2007-08