"Rogue Six" facing investigation by Chinese authorities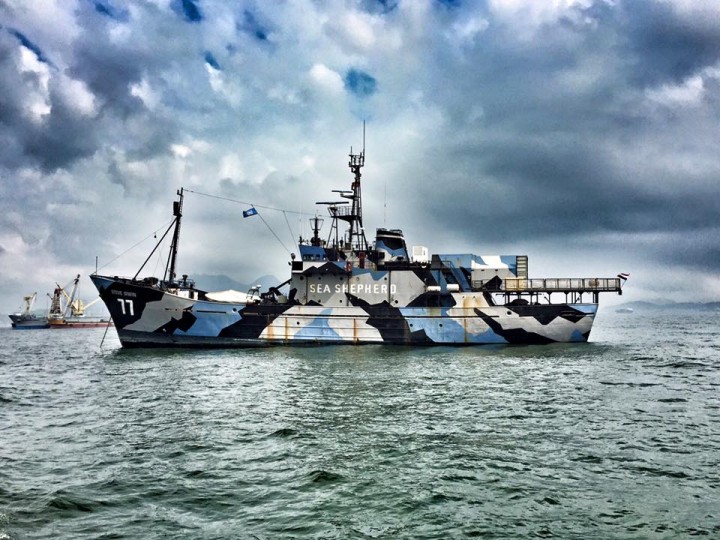 The MV Steve Irwin is anchored in the fog outside Hong Kong as the sea-based component of Operation Driftnet comes to a close. Operation Driftnet was launched to shut down the "Rogue Six", a fleet of illegal driftnet vessels operating in the Indian Ocean.
Today all six vessels have been called back to China and are currently sitting in port facing investigation and possible criminal charges. The Steve Irwin is standing by to deliver physical evidence of their crimes to the Chinese Government to aid the investigation.
Local activist in Hong Kong Lindsey Price made a call on social media titled, "A temporary resident to HK waters needs our help," telling that the MV Steve Irwin had docked in Hong Kong waters a couple of days ago after the chase of the Fu Yuan Yu vessel into Chinese port and is waiting to hand over evidence to the Chinese Government on this case of illegal driftnet fishing.
"I am currently working with Gary Stokes, a local Discovery Bay resident, who is re-supplying the ship with vegan food and drinks and helping to refuel (not a cheap thing to do). If anyone wants to help with some of the associated costs, every little helps. PM me as I will be transferring funds in the next day or two. Thanks in advance."
For an illustrated detailed article on the associated Sea Shepherd project see: Thirty Years of Vigilance Against Destructive Driftnets