Ecuadorian students in UK raise funds for earthquake survivors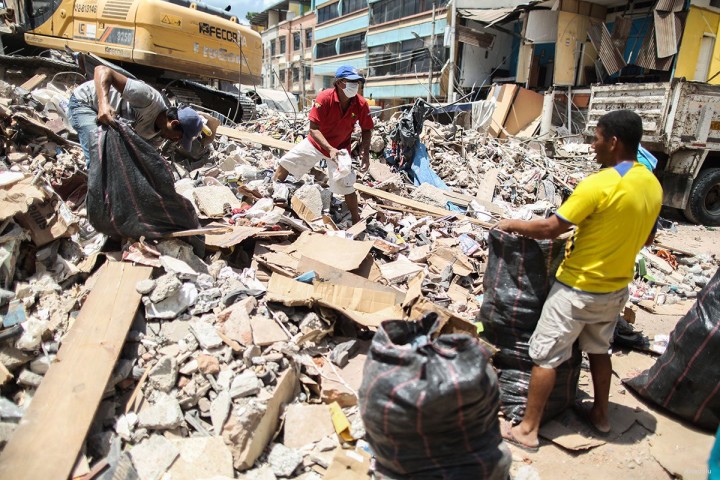 Ecuadorian students in the UK have set up a crowd funding page in the hopes of raising much needed funds to support humanitarian efforts following last Saturday's earthquake.
Some 570 people were killed after the country was rocked by a 7.8-magnitude earthquake, 5,000 were injured and 200,000 people were made homeless.
The earthquake, which struck the country's northern coast, was followed by 535 aftershocks, leaving 1,500 homes, schools and hospitals either completely or severely damaged.
The students hope their new endeavour will help aid survivors of what is now being described as one of the worst catastrophes to hit the country in the last 40 years.
A video has been posted online along with the hashtag #FuerzaEcuador trending on social media in the hope of raising £50,000. So far, more than £20,000 has been raised.
The project has received the backing of the Ecuadorian Embassy in the UK.