Russia to withdraw from Syria: The beginning of the end?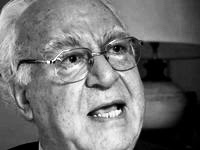 Russia to withdraw from Syria:
The beginning of the end?
By Dr. Farhang Jahanpour
Oxford University & TFF Board member
On Monday 14 March, in a surprise move and without any warning to Western leaders, President Vladimir Putin ordered the withdrawal of the "main part" of Russian forces from Syria, and instructed his diplomats to speed up the push for peace.
"The effective work of our military created the conditions for the start of the peace process," he said. "I believe that the task put before the defense ministry and Russian armed forces has, on the whole, been fulfilled."
He added that with the participation of the Russian military, Syrian armed forces "have been able to achieve a fundamental turnaround in the fight against international terrorism."
According to Western reports, Russian forces are already being prepared for flights back to Russia and equipment is being loaded onto cargo planes.
Although President Putin's sudden announcement has given rise to a great deal of surprise and some false assumptions in the mainstream Western media and among political pundits, his decision is a timely, bold and constructive move that may result in some positive developments in the long-running catastrophe in Syria.
One of the reasons for the negative and cynical comments about the Russian move is that in five months President Putin has achieved more in halting the advance of the terrorists in Syria than the West had achieved in five years, if indeed it had been the West's real intention to defeat the terrorists.
The Syrian uprising started with demonstrations on 28 January 2011 in Damascus and Aleppo in the wake of the "Arab Spring" in Tunisia and Egypt.
The demonstrations were initially peaceful, demanding democratic reforms, but from 20 March 2011 they turned violent when the Syrian army started attacks on the demonstrators, and within ten days some 100 people had been killed.
Soon it escalated into a sectarian civil war as the result of Western and Saudi meddling, which turned it into one of the most brutal, deadly and destructive conflicts in the Middle East since the Second World War.
The plan to topple President Bashar Assad and replace his government with a Salafi-Wahhabi regime had started even prior to the Arab Uprisings.
A US Embassy Cable, dated 3 Feb 2009, is basically about the Turkish and Saudi efforts to counter Iran's influence in the region by removing President Bashar Assad and cutting off the links between Iran and Hezbollah.
Continue reading here.
Via   TFF  – provides research and public education related to the basic UN Charter norm that "peace shall be established by peaceful means".
Jan Oberg, TFF director, dr. hc.