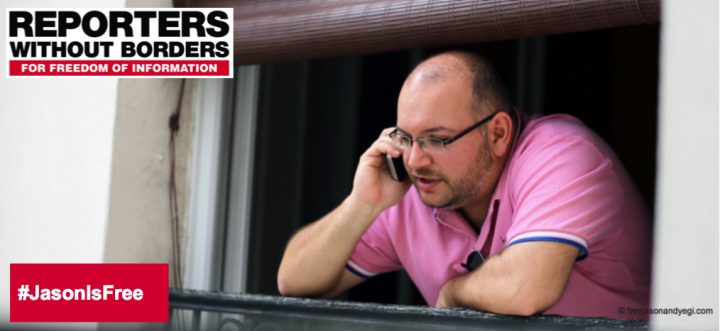 Dear friends,
Jason Rezaian is FREE! 
We are thrilled to send this quick note of thanks to you for supporting the many efforts, in the US and around the world, to bring Jason home. In December, along with Ali Rezaian, we asked for your support.
Today, we say THANK YOU and continue to fight for others held captive, missing or kidnapped.
You can continue the fights by supporting next RSF's victories or supporting Global Giving
that helps Families of US Journalists kidnapped/jailed.
Warm regards,
Delphine Halgand
US Director
Reporters without Borders