Miracles to order in South Africa churches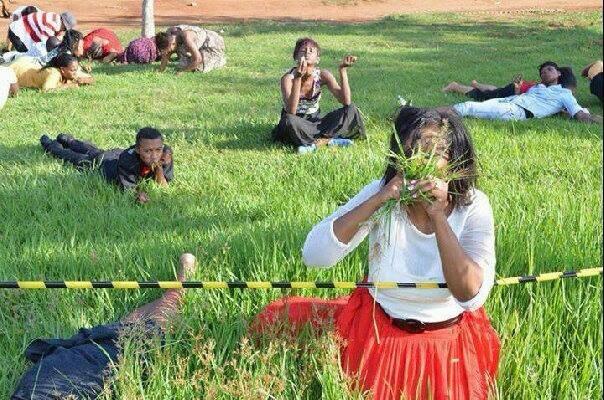 Johannesburg – The 'business of God' is not operating properly in South Africa these days, particularly on the side of the so called "charismatic churches", though the other religions are also on line for investigation by the Commission For Rights of Cultural, Religion and Linguistics (CRL).
The charismatic churches in the country, those under Christianity, are allegedly abusing their members in many ways in order to generate revenue, where in turn they promise to perform miracles for members. However, many South Africans feel that some such churches have commercialised the word of God in the name of The Lord Jesus Christ at the expense of vulnerable members.
One scenario is from Soshanguve near Pretoria where a particular church persuaded its members to eat grass, snakes and drink petrol in order to test their faith in God, and where in turn they shall see miracles happening just because they believe in what they are doing.
Since then CRL has never rested, and it has summoned a number churches who are suspected of having commercialised the word of God, and were exercising unfair practices on its members by demanding unreasonable church collections. Some of these churches sell faith oil bottles to their members and T-shirts bearing the name of the church leader as part of marketing strategy.
Such acts of CRL, has left a sour taste to many church leaders who have been summoned to appear before this Commission, as they must also declare their financial status of their Banks respectively. However, some of these church leaders who have already appeared were somewhat rude to the panel, as they did not cooperate.
The CRL is under an Act of Parliament of 2002, and regarded as a Chapter 9 organisation – state owned organisation) tasked with upholding respect for rules, principles, and language in accordance with the cultural charter of Africa.
Many churches are still going to appear before this Commission, except charismatic churches which seem to be topping the list. Again it is believed that even other religions than Christianity shall also come on stage for accountability, although many people feel that the CRL was supposed to summon only those churches which are seen to be applying unfair practice to its members.
South Africa is one of the countries having a higher rate of unemployment of anywhere in the world, as a result of that many people will go for anything that will take them out of poverty, hunger and starvation, which is why they will follow any instructions from their church leaders out of desperation, and believe in anything from the church which will turn into miracles and change their miserable lives and as they become rich or get stable employment, if not living a luxury life.
At the time of going to press the chairperson of the organisation Ms. Thoko Mkhwanazi-Xaluva was quoted saying" pastors want to kill me".
J.T. Jiyane is a correspondent of Pressenza based in South Africa