Mariana Uzielli, on a journey towards the light
This post is also available in: Spanish, French, Italian, German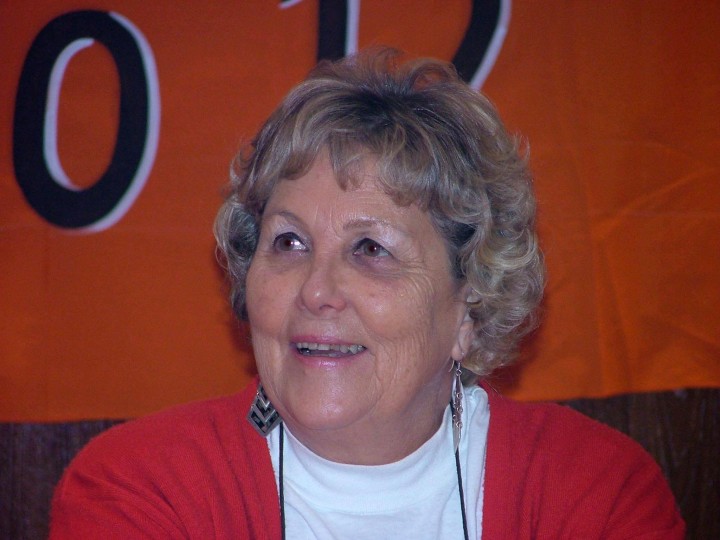 Today, 19th October 2015 our dearest friend, Mariana, finally lost the battle with her physical body and left this time and space to doubtlessly transcend to a luminous state of existence.
Mariana, from Tucuman, Argentina, was a follower, from the earliest times, of the current of thought developed by the spiritual guide, Silo.
It was this profound teaching of personal and social transformation that took Mariana on a journey around the world and to the highest levels of human consciousness.
After leaving South America, Mariana spent a long period of time developing the Humanist Movement in German speaking parts of Europe and subsequently in Africa and Asia.
Returning to her country of birth, Mariana coordinated the World March for Peace and Nonviolence in Argentina.
Mariana simultaneously headed the teaching of the Morphological Discipline within the Siloist School, taking charge of disciples from different latitudes and facilitating the mass teaching of this path towards the Transcendental through videos that were projected in the Parks of Study and Reflection.
The news of Mariana's departure has seen an outpouring of affection on social media among Siloists. Her husband, Gustavo Joaquin paid this tribute to his partner of more than 40 years.
"My dear friend, companion, confidante and protector for more than 40 years has departed towards another space and time, leaving in me and in many others, a hole difficult to fill. Nevertheless, I think and feel that her leaving was a liberation, beset as she was in recent months by so much discomfort and illness."
In Mariana's most recent activities she helped drive forward the initiative "Non Violent Spaces", an attempt to bring Silo's Message to the virtual world.
Siloist's around the world are today marking Mariana's departure with ceremonies of Wellbeing and Death.
May those who do not feel the presence here of another life, separate from the body, consider that although death has paralysed this body, the actions they carried out will continue to act, and their influence will never end. This chain of actions that was set in motion in life cannot be stopped by death. How profound it is to meditate on this truth, even though we may not completely comprehend the transformation of one action into another!
And, may those who feel the presence of another separate life, consider that death has only paralysed this body, that the mind has once again triumphantly freed itself, opening its way towards the Light…
Whatever our views, let us not weep for this body. Rather, let us meditate on the root of our beliefs, and a gentle and silent joy will reach us…
Peace in the heart, light in the understanding!
So, let us not weep, but instead allow ourselves to be filled with a gentle and silent joy for the privilege of having had Mariana among us.