South Sudan president signs peace deal with rebels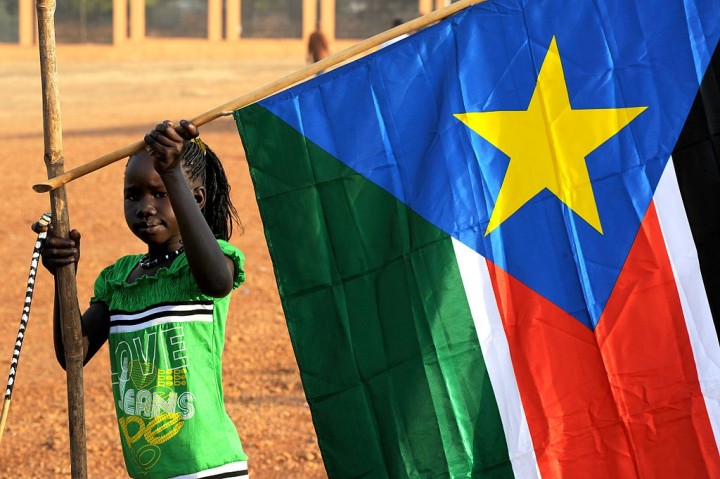 South Sudanese President Salva Kiir has signed a long-awaited peace deal with rebels to end 20 months of deadly civil war in the African country following international pressure and a threat of sanctions by the United Nations.
The signing ceremony of the power-sharing agreement — known as the Compromise Peace Agreement — was held in the capital Juba on Wednesday and was witnessed by President Uhuru Kenyatta of Kenya, President Yoweri Museveni of Uganda, Ethiopian Prime Minister Hailemariam Desalegn, and a number of Sudanese government representatives.
"The current peace we are signing today has so many things we have to reject… Such reservations, if ignored, would not be in the interests of just and lasting peace," Kiir said at the ceremony, raising doubts about whether or not the peace accord would take hold.
On Tuesday, the UN Security Council had warned that it was ready to "act immediately" if South Sudan's president does not sign the peace deal with rebels.
Council members "expressed their readiness to act immediately if President Kiir does not sign the agreement tomorrow as he has undertaken," said Nigerian Ambassador Joy Ogwu, who chairs the council this month.
The UN Security Council has given Kiir until the beginning of the next month to get fully behind the peace deal. "The deadline for him is September 1… He has room to play," Ogwu said on Wednesday.
Pagan Amum, the secretary-general of South Sudan's ruling party, and rebel chief Riek Machar, signed a draft of the peace deal on Sunday but Kiir refused to sign, saying he needed 15 more days to finalize the deal.
According to the Compromise Peace Agreement, fighting has to be stopped immediately, foreign forces have to leave the country within 45 days, child soldiers and prisoners of war have to be freed, and all military forces have to leave the capital and be replaced by unspecified "guard forces" and Joint Integrated Police.
According to the agreement, Machar also regains his previous post as first vice-president, and a transitional government of national unity will be formed in 90 days and govern for 30 months. Finally, elections have to be held 60 days before the end of the mandate of the transitional government.
South Sudan plunged into chaos in December 2013, when fighting erupted between troops loyal to Kiir and defectors led by his former deputy, Machar, around Juba. The clashes left thousands of people dead and forced almost two million people from their homes. At least seven ceasefires have already been agreed and soon broken.