20 years of Budapest Pride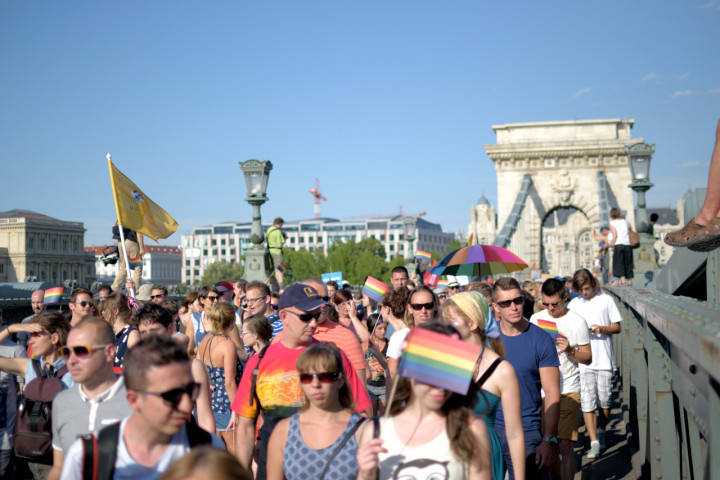 The police were out in force yesterday in the centre of Budapest to ensure that the annual pride march took place without anyone being violently attacked.  The theme this year was acceptance and equal rights because Hungary is a few steps behind the world's leading countries in LGBT rights, such as Holland and Scandinavia.  Civil partnership is legal for same sex couples but they aren't very common because of the country's conservative stance.
Recent advances in same-sex marriage, with the historic referendum in Ireland and the Supreme Court decision in the USA, among the 7 countries to legalise them this year, meant that spirits were high.  Organisers estimate between 15 and 20,000 came.  Other reports say half that.
A small counter demonstration was organised by violent far-right homophobes but to the great credit of the police they got no where near the parade itself.
Photos by Anita Sziecz unless otherwise stated:
More of Anita Szeicz's photos can be found here.