Lift now Israel's illegal naval blockade of Gaza's sea waters and port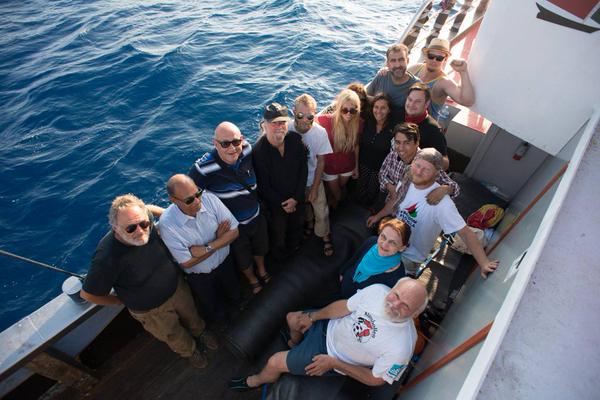 Israeli occupied forces intercepted Marianne. The boat is currently en route to Ashdod port #SOSFreedomFlotilla
Dear Brothers and Sisters,
Here I am bothering you once again.  But the below string of messages are very, very important.  I ask that you read all of them and raise your voice in support of the courageous people aboard the ship Marianne who have been arrested by the Israeli Navy and IDF.  We are not yet sure of their current status but urge you to take the simple action of emailing or calling your MP and Foreign Minister to urge them to ensure the safety and return to Canada of the two Canadians on board the boat—Kevin Neish and Bob Lovelace.  These people risked their lives (and we don't know if anyone was hurt yet) and now it is our turn to stand up and say we support the people of the International Freedom Flotilla.  Thank you.  And as more information becomes available I will let you know.  Give voice to your compassion, empathy and support for all those on the Marianne and more than that for the children who waited at the port in Gaza to welcome the Flotilla to release them from the largest open air prison in human history and the longest running as well.  It is 70 years since the end of WWII and the occupation of Palestine.  Time to say it friends–Enough is Enough! 
In Universal Kinship and Loving Peace,
Laura Savinkoff
HISTORY
From: cbg-team-request@lists.riseup.net [mailto:cbg-team-request@lists.riseup.net] On Behalf Of David Heap
Sent: June-28-15 5:17 PM
To: CBG Team; ff3-quebec@lists.riseup.net
Subject: [CBG-team] update from Marianne
According to Freedom Flotilla Coalition's latest contact with the "Marianne" at 2AM (Gaza time), the boat is aproximately 105 nautical miles and continues on its course towards the Palestinian territorial waters and the port of Gaza. It is expected to reach its destination during the next 24 hours.
As the "Marianne" enters the final segment of its trip, the Freedom Flotilla Coalition has decided to reveal its strategy. At this moment the three sailing boats accompanying and supporting the "Marianne" ("Rachel", "Vittorio" and "Juliano II") are changing their course and will be heading back to their ports of origin.  Political representatives, journalists, peace activists on board, a total number of 29 sailors, have assisted the Marianne and its people towards their long and difficult journey, which has always remained to end the illegal and inhumane blockade of Gaza.
We demand that our respective governments act with humanity and to ensure the safety of all of the delegates on board the "Marianne". We call once again on the government of Israel to finally lift the blockade on Gaza and let the peaceful ship, the "Marianne", reach its destination in order to deliver its cargo of dignity and hope. We urge all international organizations to work towards opening the port of Gaza to let people and products travel freely to the world. Our destination remains the conscience of humanity.
For further updates please visit ff3.freedomflotilla.org, as also official FFC social media accounts (Facebook, Twitter)
https://ff3.freedomflotilla.org/freedom-flotilla-iii-marianne-approaches-gaza-sailing-boats-return-back/
Canadian Boat to Gaza www.tahrir.ca  Bateau canadien pour Gaza
Part of the Freedom Flotilla Coalition: freedomflotilla.org/
Haaretz has reported the same.
http://www.haaretz.com/news/diplomacy-defense/.premium-1.663423?utm_content=/diplomacy-defense/1.663423&utm_medium=EMAIL&utm_source=SMARTFOCUS&utm_campaign=hdc+Haaretzcom+Daily&utm_term=20150629-05:06
On Jun 28, 2015, at 7:32 PM, IRENE MACINNES <iremac@shaw.ca> wrote:
The Martianne has been boarded and taken by the Israelis.  Apparently, without violence.
Irene
Haaretz report:
http://www.haaretz.com/news/diplomacy-defense/.premium-1.663423
Our urgent action:
Send a message NOW to Federal Politicians!
http://www.tahrir.ca/en/content/urgent-take-action-flotilla-gaza (share this widely!)
Also, a FF3 twitterstorm (share ONLY with trusted contacts who tweet) :
http://www.tahrir.ca/en/content/urgent-take-action-flotilla-gaza
Canadian Boat to Gaza www.tahrir.ca  Bateau canadien pour Gaza
Part of the Freedom Flotilla Coalition: freedomflotilla.org/
Gaza-bound flotilla vessel seized by Israeli navy
Israel once again commits an act of state piracy in the Mediterranean
At 02:06AM today (Gaza time) the "Marianne" contacted Freedom Flotilla Coalition (FFC) and informed us that three boats of the Israeli navy had surrounded her in international waters, while sailing approximately 100NM from Gaza coast. After that we lost contact with the "Marianne" and at 05:11AM (Gaza time) the IDF announced that they had "visited and searched" Marianne. They had captured the boat and detained all on board "in international waters" as they admitted themselves. The only positive content in the IDF announcement was that they still recognize that there is a naval blockade of Gaza, despite Netanyahu's government recent denial that one exists.
We have no reason to believe that Marianne's capture was "uneventful", because the last time the IDF said something like that, in 2012, the people on board the "Estelle" were badly tasered and beaten with clubs. Back in 2010, ten passengers of Mavi Marmara were murdered by the IDF during a similar operation in international waters.
It is disappointing that the Israeli government chose to continue the absolutely fruitless policy of "no tolerance", meaning it will continue to enforce an inhumane and illegal collective punishment against 1.8 million Palestinians in Gaza. Israel's repeated acts of state piracy in international waters are worrying signs that the occupation and blockade policy extends to the entire eastern Mediterranean. We demand that the Israeli government cease and desist the illegal detainment of peaceful civilians travelling in international waters in support of humanitarian aid.
We call on our government to ensure that all 18 passengers and crew from the "Marianne" are safe, including the two Canadians, Bob Lovelace and Kevin Neish. We also call on all parties to strongly protest against the violation of international maritime law by the Israeli state. We call on all civil society organizations to condemn the actions of Israel. People all over the world will continue to respond and react to this injustice, as will we, until the port of Gaza is open and the siege and occupation is ended.
For more updates visit: ff3.freedomflotilla.org
Canadian Boat to Gaza www.tahrir.ca  Bateau canadien pour Gaza
Part of the Freedom Flotilla Coalition: freedomflotilla.org/