Palestinians join International Criminal Court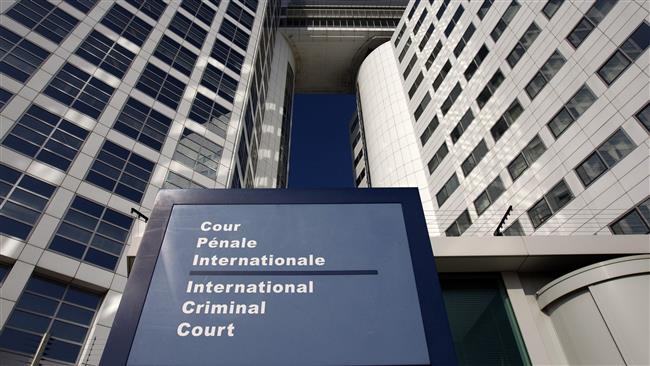 Palestinians have formally become a member of the International Criminal Court (ICC), a membership that enables Palestinians to sue Israeli officials for war crimes.
The Palestinian Authority officially joined the ICC on Wednesday, becoming the 123rd member of the Hague-based court.
The membership enables the Palestinians to file lawsuits against Israeli officials over crimes committed on Palestinian territory, including offenses committed during Tel Aviv's war on the besieged Gaza Strip last year.
The Palestinian decision to join the ICC was made in January after decades of negotiations with Israel failed to put an end to Tel Aviv's policy of expanding settlements on the occupied Palestinian lands.
In response to the decision, Tel Aviv cut off more than USD 120 millions in tax funds to the Palestinian Authority.
Meanwhile, on Tuesday, the International Federation for Human Rights (FIDH) submitted a detailed report to the ICC slamming Israel for war crimes and crimes against humanity during its devastating military onslaught on Gaza last summer.
The Paris-based nongovernmental rights body, which was the first organization that gained access to the Gaza Strip following a ceasefire in August last year, pointed in the report to the examples of indiscriminate and direct attacks against civilians and civilian objects, the disproportionate use of force as well as deliberate attacks targeting medical services during the Israeli war on Gaza, which was codenamed by the Israeli regime as "Operation Protective Edge."
The rights body's report also presented testimonies collected from the victims of the 50-day Israeli war on the coastal enclave.
Furthermore, chief Palestinian negotiator Saeb Erekat announced on March 30 that the ICC started investigating war crimes committed by Israel during the war on Gaza.
Israel started its latest war on the Gaza Strip in early July last year. The offensive ended on August 26, 2014, with a truce that took effect after indirect negotiations in the Egyptian capital, Cairo.
Nearly 2,200 Palestinians, including 577 children, were killed in Israel's 50-day onslaught. Over 11,100 others – including 3,374 children, 2,088 women and 410 elderly people – were also injured.