World Wildlife Day and South Africa's rhinos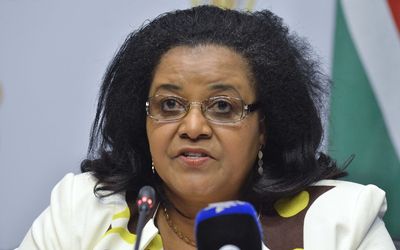 Kruger National Park- They are innocent wild animals, born free without a sin. They cannot tell whether today is Sunday or Monday, to them all is well. From a distance they cannot say whether this is a friend or an enemy, because all what they see are human beings that have come to make friendship with wild animals, so that at the-end everybody becomes a comrade and lives in peace and happiness, just like Ebony and Ivory who lived together in peace and harmony side by side together.
By: J.T. Jiyane
South Africa is the home of the largest population of rhino in the world. If this killing cannot be stopped now, the world might lose its African rhinos. In 2014, the staggering number of 1215 rhinos were killed every hour. Rhino poaching is driven by illegal trade of horn, which is attracting ruthless poachers, and senseless killing. Demand comes from countries like Vietnam and China, and we are told Vietnam is the largest country user of rhinos' horns.
Rhinos has no scientific medical benefits, but reports say consumers use it to treat cancer and hangovers, because its horns have such a high value, which is attracting individuals and wealthy people to have people kill them to get the 'product'. They use a high tech equipment to track rhinos.
Poaching arrests in SA – statistics (data information) provided by Department of Environmental Affairs 2015:
1. In 2010 about 263 of arrests were made.
2. In 2012 about 223 of arrests were made.
3. In 2011 about 267 of arrests were made.
4. In 2013 about 343 of arrests were made.
5. In 2014 about 386 of arrests were made.
Dr. Joseph Okari Head of WWF Africa Rhino Programme says: "the rhino poaching trend is very worrying , this is a tragedy we do not want to contemplate," he said.
The National Prosecuting Authority (NPA) secured a conviction rate of 61% in criminal cases related to rhino poaching during 2013/2014 financial year. According to Environmental Department Minister Edna Molewa' Syndicate numbers have risen from 343 in 2013 to 386 in 2014. Last year a total of 174 alleged of rhino poachers were arrested in Kruger National Park, and 212 in the rest of the country' she said.
J.T. Jiyane is a Pressenza correspondent covering; politics, and socio-economics from South Africa.