South Africa: plight of creches in rural areas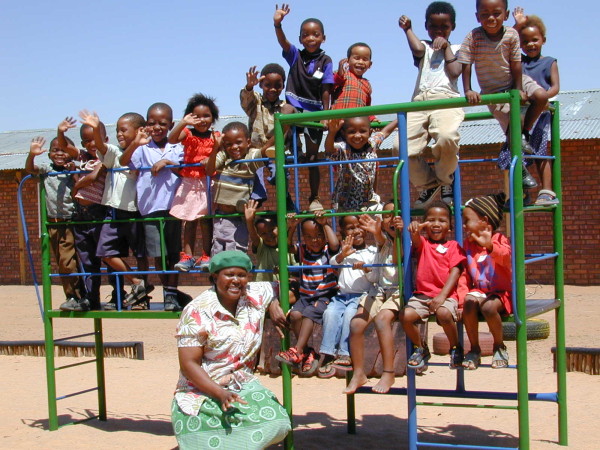 South Africa – Early Child Development sector is an important income earning sector in South Africa, particularly to those rural women who are zero rated. These are women who live in townships and rural villages earning a living by raising children from birth to 5 years in their own home-style creches.
They are otherwise unemployed, the government cannot employ them because they do not qualify for old age grants, now the only way to survive is to start a private creche which is operating from a backyard. These are women who mostly do not have formal qualifications, the only skills they have are: ability, dedication and passion to care for the children.
The women who are running these creches are being paid by other women mothers working as domestic workers, some of them who leave their kids in the hands of these capable women are still young, to such an extent that they pay creches by using their child support grant they get from the government.
By J.T. Jiyane
Now what is so difficult and painful about these creches on the grass roots level is that, they do not receive free training from the government as part of empowering them, let alone getting funding to run their creches professionally and effectively. Only those creches from cities are running professionally. But above all this, they cannot afford studying towards their related Early Child Development (ECD) qualification, since it is expensive. Moreover, they do not get much from these creches.
The worse part of it though is that, the government has snatched children who are 5 years old from any creche in the country, and introduced pre-schooling into primary schools. That alone caused a general outcry from most creches in the country, as they felt that the government is undermining what they are doing, by taking away what they are trying to build.
In the past, the Social Development Department of Mpumalanga Provincial government tried what proved impossible by instructing social workers to invite owners of these creches, so that they come together and work jointly, so that the Department could build one creche that will be able to operate to serve all the people. That strategy did not work, because owners felt the Department again was acting to dis-empower them.
Miss Stephina Lebogo is running her own registered creche as a Non Profit Organisation at Sun City Mpumalanga Province, she is qualified in her own rights, as she had undergone short numerous training courses under the ECD this is what she had to say: ' The owners of these creches in rural areas of South Africa are pulling along in low gear. We are supposed to run our creches professionally, but instead we are being undermine by our own government. Some of us lack continuous training and funding in order for our creches to be attractive and more appealing. There is no regulating body, no seminars or conferences for rural creche owners', said MS. Lebogo of Mmalebogo Early Development Centre.
J.T. Jiyane is a PRESSENZA correspondent based in South Africa covering; politics, socio-economics.