Maier: "[Argentina's] criminal judges being used to conduct partisan politics"
This post is also available in: Spanish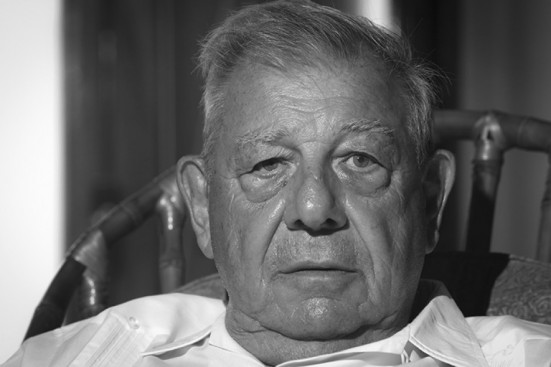 03/02/2015 – Redacción Argentina
The renowned jurist Julio Maier spoke with Infojus News about the complaint filed by the deceased prosecutor Alberto Nisman and referred to a growing trend of judicial "denounciation-mania" as a tool of political action.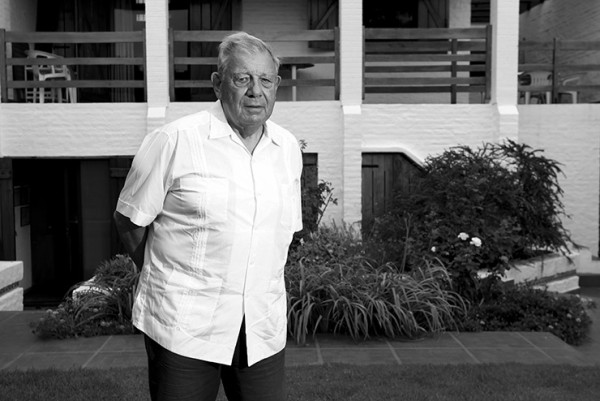 By Franco Lucatini for Infojus News 
Julio Maier is one of the most prestigious jurists of the continent. Author of eight books, hundreds of articles on criminal law, criminal procedure and philosophy of law, he is recognised worldwide for his work as a trial expert. He was a Criminal Court judge before the [1976] military dictatorship, and was a member of the first High Court of Justice of the city of Buenos Aires. Retired for six years, he has taken a break from his classes of Creole and Andean music to tell his impressions to Infojus News about the accusations made by prosecutor Alberto Nisman for concealment in the Amia cause against President Cristina Fernandez, among others.
– ¿Have you said that the prosecutor Nisman's accusations could not hold?
To me it seemed illogical to propose the unconstitutional quality of the Memorandum of Understanding, mainly because it is a treaty that has no practical effect. But then came the complaint, with all its flashiness, and failed. If I were a judge, I would dismiss it. It does not meet the definition of what is a complaint. It is almost impossible to imagine a situation in which a treaty, adopted by the majority of Deputies and Senators may be the basis to commit a crime. If so, the representatives in both Chambers of the Congress who voted for it or were part of the quorum would be participants of a criminal act. It is impossible, it is a fantasy that even Borges could not have imagined.
-¿Does it look striking to you that an experienced prosecutor would have made these representations?
The mere fact of the complaint, as it stand, looks striking to me. It caused a stir that a prosecutor presented this as a complaint. Who knows what crimes can be committed that have to be recounted in 400 pages, if crimes are normally recounted in half a page. They read: "Julio killed his mother-in-law." That's a complaint.
You called this phenomenon "denounciation-mania". Is there a tendency to denounce willy-nilly?
I wrote an article with this name referring to Mrs. Carrio and a lot of people who just see a bird flying and go and file a complaint. The same for the creation of criminal offences. There is a legislative "inflation" in which offences are created in all laws passed by Congress. This has been happening well before the current government. That is why it is also important to go for a new Penal Code. Notably Zaffaroni has been called for that.
– ¿Is this "denounciation-mania" involved in the political scene as a tool?
Criminal law is being used to do Politics because judges and prosecutors do not put a stop to this practice. As in this case, they must dismiss the complaint. I think judges are getting into a field that is not for them. Criminal law is getting its powers inflated. Judges have always taken political positions regarding an event when deciding. All decisions are political, not only those taken in the National Congress or the executive branch, but I think this has been magnified to levels that are almost unbearable.
Is there an interest to harm the government behind these allegations and the behaviour of judges and prosecutors who uphold them?
There are very clear political overtones, because some sectors denounce anything. The judiciary are considered a convenient way to discredit. It is a ground that in the past was not part of the political struggle. They intend to carry out party politics through the criminal courts, and put them in charge of taking certain decisions.
Translated from the Spanish original