Thousands at anti-corruption protest in Budapest
This post is also available in: Spanish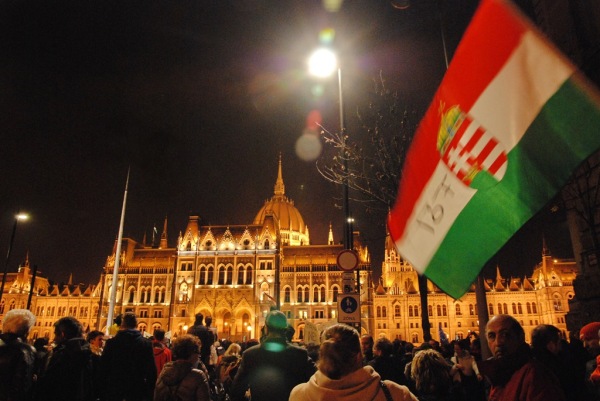 Anti-corruption protests took place in the Hungarian capital, Budapest, tonight following Prime Minister, Viktor Orban's refusal to dismiss the head of the tax authority, Ildiko Vida, who has been accused of having ties to corruption by the US government's refusal to grant her a visa.
There appears to be a growing sense of dissatisfaction with the Hungarian government who are accused of being increasingly totalitarian with a super-majority in parliament allowing them to change any element of the constitution that doesn't fit with their right-wing, nationalistic ideology.
Protesters have recently demonstrated to successfully stop a tax on broadband usage being implemented, but failed to stop the Government effectively bringing a halt to Swiss and Norwegian-funded social programmes because they refused to hand control of the programmes to the governing regime.
Tonight's protest was nonviolent despite some strong confrontations between the police and demonstrations.
Photos: Anita Szeicz