World without Wars calls on world governments to put into effect a "Uniting for Peace Resolution (377)" at the UN General Assembly
This post is also available in: Spanish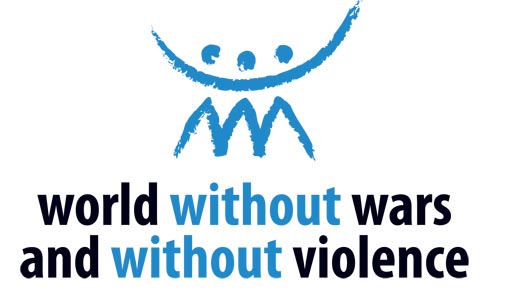 World without Wars and Violence, Humanist Organisation Press Release
Every Israeli and every Palestinian is a sacred being. The recent ceasefire attempted to bring an end to four weeks of fighting that killed nearly 1,900 Palestinians, mostly civilians. Sixty-four Israeli soldiers and three civilians were also killed. World without Wars and Violence demands the right for all human beings to live in peace and liberty. We cannot speak of liberty when other people live under the constant threat of violence and death. We call on all governments to denounce the violence of both sides of this conflict.
For more than a month now various leaders have tried to negotiate a deal between Israel and Gaza. Yet these negotiations have not given any interesting results as both sides insist on achieving their full list of demands. Both sides are so far still rejecting the other side's demands. The recent truce of 72 hours allowed people to go back to their homes and walk again in the streets but obviously this situation is still fragile. According to humanitarian organisations in Gaza there is a huge need on the ground, a massive need for food, medical care and clean water. This conflict has killed hundreds of Palestinians and dozens of Israelis. The cycle of violence, which has erupted three times in the past five years is not yet resolved.
Moreover, people are witnessing the incapacity of the UN to act directly and propose a resolution to definitively end this historical conflict, mainly because of the major blockage by members of the Security Council. Sadly members in the Security Council act by promoting their vested interests which preclude reaching a common agreement. Analysts seem to agree that another conflict may emerge within a few months if the real issues are not on the table for negotiation.
World without Wars and Violence actively condemns:
The excessive violence and bombing perpetrated by Israeli troops on the people of Gaza
The Hamas bombing on Israel.
The lack of unanimity of the permanent members of the UN Security Council that fails to exercise its primary responsibility for the maintenance of international peace and security.
The international arms dealers that fuel the current conflict by offering more weapons and more defensive devices (iron dome).
The jihadists drive for expanded recruitment fuelled by the conflict which will generate more instability in the region.
World without Wars and Violence actively proposes a UN resolution for:
security, freedom, dignity and peace for all the peoples of Palestine and Israel, including recognition for the states of Palestine and Israel by both sides, ending all aggression and armed/military attacks and attempted attacks as well as the construction of means to attack, and ending the occupation.
World without Wars and violence calls for:
the application of the Uniting for Peace Resolution (377); to give to the UN General Assembly the right to directly take up issues not effectively addressed by the UN Security Council where those measures are blocked by members of the Security Council. Any member of the GA can put forward a Uniting for Peace Resolution.
World without Wars and violence is actively campaigning to appeal to "state governments" for examples of the best diplomacy, real leadership and human dignity that they can bring forward for the wellbeing of humanity.
About World without Wars:
World without Wars and Violence organised the World March for Peace and nonviolence in 2009-2010. Today its international organization is advocating an urgent momentum to create consciousness for peace and disarmament and the need to awaken a consciousness of nonviolence that rejects not only physical violence, but all forms of violence: economic, racial, psychological, religious, sexual, etc. This new sensibility could take root and inspire social structures, opening the way towards the future Universal Human Nation.