John Pilger on Julian Assange's Press Conference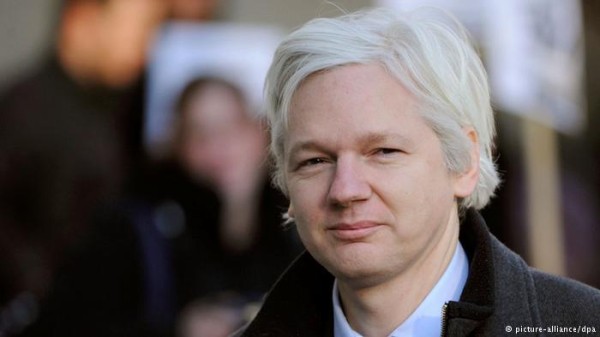 Julian Assange announced in yesterday's Press Conference that he "would be leaving the Ecuadorian embassy "soon". He sought asylum in the Ecuadorian embassy in London after being told he would be sent to Sweden, where there is a warrant against him over alleged sexual offences against two women. He has offered to speak to Swedish prosecutor for initial inquiries but his reason for not going to Sweden is the likelihood of being sent then to the USA where an unknown legal process seems to be unfolding in relation to the Weakileaks revelations about secret military documents.
He spoke about the effect on his health of being confined to a small room in the embassy with no outside space and no sunlight.
Assange said: "I can confirm that I am leaving the embassy soon but perhaps not for the reasons that the Murdoch press are saying". He appears to deny he is about to give himself up to the Police, but did no clarify when and in what conditions he would be leaving. John Pilger, the award winning journalist, was at the Conference and wrote a letter to the Evening Standard:
"I was at yesterday's press conference in the Ecuadorian Embassy. Julian Assange and the Ecuadorian foreign minister, Ricardo Patino, could not have been clearer — it is time the British Government honoured its diplomatic promises and its obligations under international law and allowed Assange safe passage from the embassy.
"Assange is charged with nothing; he was cleared by a Swedish prosecutor and has since made every effort to comply with Sweden's subsequent, highly politicised demands. What's more, the extradition law used against him in Britain has since been repealed by Parliament. It was a bad law and should never have been used against him.
"Assange is a political refugee in fear of his safety should he step outside the embassy without guarantees. Like Edward Snowden and Chelsea Manning, his crime has been to let the world know how governments lie to their people and wage illegal wars. He should be supported by everyone concerned about the rapid loss of our freedoms, not least journalists."