Mayor Chokwe Lumumba: A Life of Struggle, a Legacy of Progress
This post is also available in: Spanish, French, Italian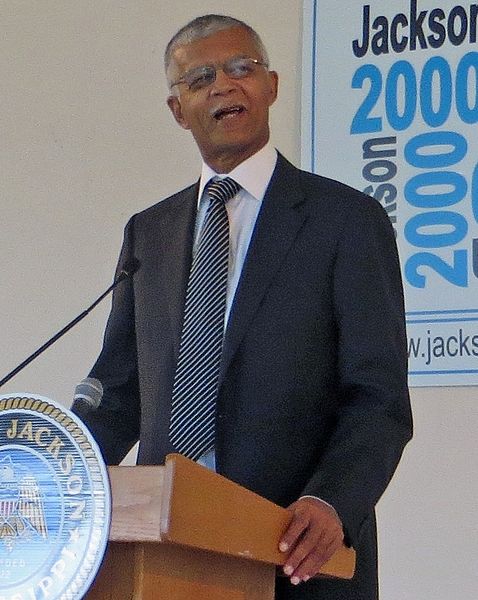 By Amy Goodman for Democracy Now!
The world lost a visionary activist this week, with the death of Chokwe Lumumba, the newly elected mayor of Jackson, Miss. Lumumba died unexpectedly at the age of 66 of an apparent heart attack. Last June, he won the mayoral race in this capital of Mississippi, a city steeped in the history of racism and violence. He was a champion of human rights, a pioneering radical attorney, a proud Black Nationalist and a dedicated public servant. While his friends, family and allies mourn his death, there is much in his life to celebrate.
First, take a step back, and look at the history of Jackson, Miss. As my "Democracy Now!" news hour co-host, Juan Gonzalez, pointed out when we interviewed Lumumba the day after he was elected, Jackson was "a center of racism and racial oppression over centuries. The city was named after Andrew Jackson by the white settlers when Jackson, in 1820, was able, as Indian commissioner, to pressure the Choctaw Indians to give up 13 million acres of land … in the Treaty of Doak's Stand. That's why the white settlers named the city after Jackson, because of his success at ethnic cleansing." Jackson, Miss., where the NAACP's first field secretary for Mississippi, Medgar Evers, was assassinated on the evening of June 12, 1963. This city is just 80 miles from Philadelphia, Miss., where Freedom Summer activists Andrew Goodman, James Chaney and Michael Schwerner were murdered, and 95 miles from Money, Miss., where 14-year-old Emmett Till was kidnapped, tortured and murdered in 1955, for allegedly "wolf-whistling" at a white woman. Jackson, Miss., is the political, economic and historic center of so much violence and racial hatred, which is why Lumumba's victory in the mayoral race held such import.
Lumumba told me last June, "I attribute the victory that we had this last week to the people, the people of Jackson, who were more than ready to have leadership that was forward-looking and ready to raise Jackson to a different level of development, ready to embrace the ideas that all government should do the most to protect the human rights of the people." He was dedicated to human rights, and was embarking on a progressive agenda for the city. His slogan read "One City, One Aim, One Destiny."
Lumumba was born Edwin Finley Taliaferro, in Detroit. His parents involved him with civil-rights organizing at an early age. Lumumba's explanation to the Jackson Free Press on how he changed his name is worth repeating. He said: "I picked the name Chokwe because in my African history class I learned that the Chokwe tribe, which is a tribe that still exists, was one of the last tribes to resist the slave trade successfully in northeast Angola. The name literally means 'hunter.' The second name, Lumumba, was the name of a great African leader who began to lead Africa to decolonize, to independence. He was from the Congo. Lumumba means 'gifted.' So literally, it means 'gifted hunter.'"