Caught in the Crossfire: U.S.-Mexico Border Militarization Threatens Way of Life for Native Tribe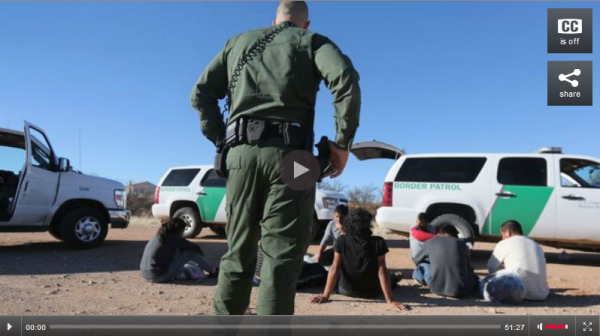 President Obama has deployed thousands of new U.S. Border Patrol agents to the southern border of Arizona, a state known for its controversial crackdown on immigrants. Caught in the middle of the border militarization are about 28,000 members of the Tohono O'odham Nation. Their federally recognized reservation is about the size of the state of Connecticut, and for a 76-mile stretch it spans both sides of the U.S.-Mexico border. Broadcasting from Flagstaff, we speak with both Klee Benally, a Diné (Navajo) activist, and Alex Soto, a member of the Tohono O'odham Nation and organizer with O'odham Solidarity Across Borders. He is also a member of the hip-hop duo, Shining Soul. "The Tohono O'odham people, which translates to desert people, are caught in the midst of colonial policies that are now militarizing our lands, from just the amount of Border Patrol agents, to checkpoints, to drones, to just the overall surveillance of our community," Soto says.
See the Transcript of the video in Democracy Now!