South Koreans Travel to Hold Meeting with Relatives in the DPRK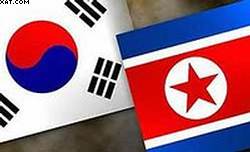 Beijing, Feb 20 (Prensa Latina) More than 100 South Koreans traveled to Kumgang Mount in Democratic People"s Republic of Korea (DPRK) to meet their families following an agreement reached by governments of the two countries. The reunion of families separated for more than sixty years by the Korean War (1950-53) will take place until February 25th at this tourist resort in DPRK.
Spokespeople from South Korean Ministry of Unification said in Seoul that 82 elderly people accompanied by 58 family members traveled from South Korean coast city of Sokcho towards Kumgang Mount in DPRK to meet 178 relatives living there.
A Xinhua news agency report said that millions of Koreans have not seen their family members since armistice was signed in 1953 and they have been banned from exchanging letters or telephone calls.