Pakistan report: Negotiations and Drones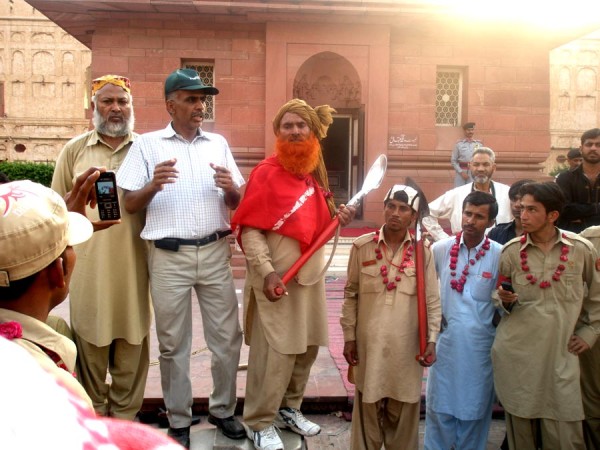 One of the top stories covered and highlighted by print and electronic media in Pakistan this past week was the negotiations between Thereek-e-Taliban and the Pakistan Committee in transition.
One of the members of the Taliban Negotiation Committee, Lal Masjid Khateeb and a member of the Taliban-nominated committee Maulana Abdul Aziz, said the constitution of Pakistan was un-Islamic – this was during a press conference with a private TV channel.
He said that the Islamic laws of Pakistan are the biggest lie of the century and there is a need to impose Islamic Sharia.
This demand posed serious questions among mainstream Pakistanis and moderate politicians who said Pakistan has already got an Islamic Constitution so what kind of Islamic Sharia does the Taliban demand (note: majority of Pakistanis are Sunni but most of the Taliban are AHL-e-Habits and Do Band).
After the first meeting between Taliban and Pakistan negotiation committee, the member of the Taliban negotiation committee Prof. Muhammad Ibrahim Khan and coordinator Maulana ACEF Shah, arrived in North Waziristan via helicopter, this past Saturday and met the political agent at Tochi Fort on their return to Miranshah from the secret location where the meeting took place.
Several news papers reported that four to five US drones flew over the North Waziristan tribal region, therefore, the venue of negotiation was changed frequently to avoid any incident and for that reason the outcome of the meeting was also kept secret. Common people ask simple questions about the drones, why the USA wants to disrupt the negation process and wants violence in this region?
Another item of top news was about the revival of Sind Culture, telling that Moenjodaro was decorated and selected for performances and cultural shows. Moenjodaro is one of the largest settlements of the Indus Valley civilisation that has existed since almost five thousand years ago.
Poverty, low literacy rate, crime, and other issues are hardly tackled under the feudalistic system, the landlords and the rich mafia of Sind, including the likes of Bilawal Bhutto Zardar, who is patron in chief of Pakistan People's Party.
Life is miserable for the majority but fun for a minority. The inhumanly rich in the shape of humans hardly notice the local human crises but dance on stages made of blood and the perspiration of the poor.