The Caribbean: The cost of climate change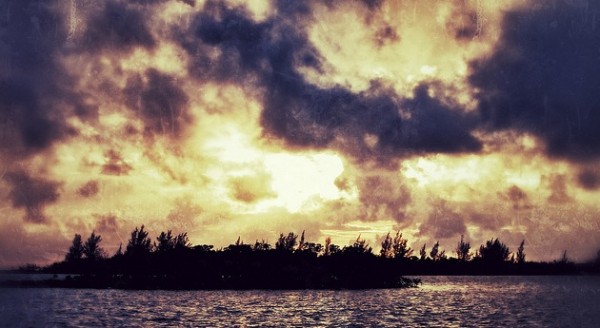 [clear]
Caribbean nations are extremely vulnerable to sea level rise and extreme weather.
The Economic Commission for Latin America and the Caribbean (ECLAC) has calculated that the economic losses of climate change for Caribbean nations are US$7.5 billion yearly.
"The Caribbean is a very vulnerable subregion that could suffer considerable and negative economic consequences by 2050 because of climate change," ensures a publication published in December by the Spanish edition of CEPAL Review titled "Un sistema de modelamiento para evaluar las consecuencias económicas del cambio climático en el Caribe" ("A modelling system to evaluate the economic consequences of climate change in the Caribbean").
According to the study, the economic damages include capital and national income reduction, a decrease in productivity and less demand for tourism services.
The intensification and increased frequency of extreme weather events, such as hurricanes and tropical tornadoes, have put this region in danger. At the end of December, strong out-of-season rains in Dominica, Saint Vincent and the Grenadines and Saint Lucia caused floodings and land slippings which left 13 dead.
The president of Guyana, Donald Ramotar, made a calling to "enhance our forecasting capabilities and response mechanisms" in facing climate change.
"The scientific evidence is showing that for our region, which is one of the most vulnerable, these weather events will become more frequent as the impacts of global climate change intensify," said the president in statements to the press.
Ramotar stressed the Strategy Low Carbon Development, launched in 2009 by then President Bharrat Jagdeo (1999-2011), which seeks the productive activities to reduce its emissions of greenhouse gases (GHG), responsible for the global warming.
High temperatures
According to the most recent report of the Intergovernmental Panel on Climate Change (IPCC) published in September 2013, the capacity of important tourist destinations such as the Bahamas, Barbados, and Belize to supply water, energy and other basic resources to visitors and their own populations is at risk.
The Alliance of Small Island States (AOSIS), which groups 44 small island and low-lying coastal countries from the Caribbean, Africa and Oceania, has alerted that sea level rise because of glacial melting will cause these nations to become "extinct." Likewise, the increase in sea temperatures is already causing coral reef bleaching or death. Coral reefs act as a natural barrier against pounding sea waves during hurricanes.
According to ECLAC, sea level rise will lead to a loss of land and infrastructure and a decline in tourism, which are the two most important factors that affect the Caribbean.
The ECLAC model used as a parameter an increase of 1.2º in the average temperature of the planet by 2050. However, since the 19th century global temperatures increased by 1%. Experts recommend maintaining an increase in temperature below 2%, a level that would be catastrophic for the AOSIS member countries.
Despite the calling of international organizations and countries most vulnerable to climate change, industrialized nations resist reducing their GHG. As has been happening since 1994 — when the First Conference of Parties of the United Nations Framework Convention on Climate Change (COP1) was celebrated — developed countries present at COP19 on Nov. 11 to 23, 2013 in Warsaw, Poland, continued to oppose complying with the mandate of the Kyoto Protocol, which is the only legally binding instrument forcing nations to reduce GHG emissions. The Kyoto Protocol was adopted in 1997 and in 2012, the year it expired, it was extended until 2020.—Latinamerica Press.