US journalist sues NYPD over Occupy protest arrest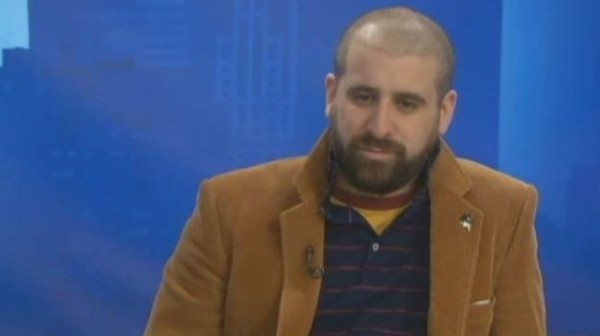 An American journalist has filed a lawsuit against the New York City Police Department, saying NYPD cops illegally beat and arrested him while he was covering the one-year anniversary of the Occupy Wall Street protests.
Chris Faraone was reporting for the Boston Phoenix, an alternative weekly, when an NYPD police officer ordered other cops to "stop, tackle, batter, search, arrest, detain and imprison" him while he "repeatedly identified himself as a journalist," reported the New York Daily News.
The incident happened on September 17, 2012, as Faraone was standing on the sidewalk and lawfully "photographing, observing and investigating" protests at One Chase Manhattan Plaza.
According to the 14-page Manhattan Federal Court, the NYPD's acts were in violation of the US Constitution due to excessive force, illegal search, false arrests, deprivation of due process and freedom of the press.
In November, a federal judge also ruled that New York City police must appear in court in relation to an excessive force complaint filed by two Occupy Wall Street protesters, Heather Carpenter and her fiancé, Julio Jose Jimenez-Artunduaga.
The Occupy Wall Street Movement began on September 17, 2011, when protesters began camping in Zuccotti Park near the New York Stock Exchange.
The movement successfully turned the attention of US politicians and people around the world to corporate greed and corruption in the US and the influence of large corporations on the US government which disproportionately benefits a minority and undermines the majority of the American society.
The Occupy movement soon turned into a national movement across the United States and federal agents began to spy on the protesters.
In November, 2011, police in New York cleared the Occupy Wall Street camp from Zuccotti Park and evicted the peaceful protesters.
The original version of this article appears on the PressTV website: http://www.presstv.ir/detail/2014/01/03/343472/journalist-sues-nypd-over-occupy-arrest/