TED: two different aspects of Active Nonviolence
This post is also available in: French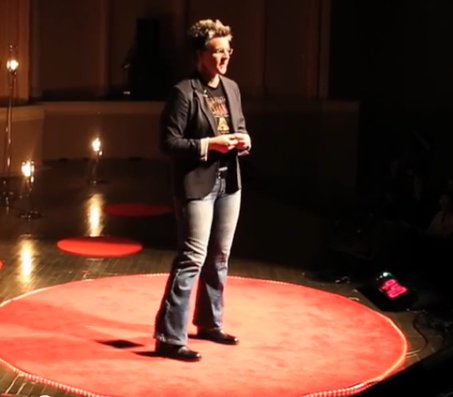 Active Nonviolence is a methodology for change which is coherent with its objectives. Here we report of two TED lectures that show its power in theory and practice.
Non-violence resistance with Erica Chenowets
Published on Nov 4, 2013
Between 1900-2006, campaigns of nonviolent civil resistance were twice as successful as violent campaigns. Erica will talk about her research on the impressive historical record of civil resistance in the 20th century and discuss the promise of unarmed struggle in the 21st century. She will focus on the so-called "3.5% rule"—the notion that no government can withstand a challenge of 3.5% of its population without either accommodating the movement or (in extreme cases) disintegrating. In addition to explaining why nonviolent resistance has been so effective, she will also share some lessons learned about why it sometimes fails.
See TED Boulder Presentation here
Gary Slutkin: Let's treat violence like a contagious disease
Physician Gary Slutkin spent a decade fighting tuberculosis, cholera and AIDS epidemics in Africa. When he returned to the United States, he thought he'd escape brutal epidemic deaths. But then he began to look more carefully at gun violence, noting that its spread followed the patterns of infectious diseases. A mind-flipping look at a problem that too many communities have accepted as a given. We've reversed the impact of so many diseases, says Slutkin, and we can do the same with violence. (Filmed at TEDMED.)
Could our culture have misdiagnosed violence? As the director of the initiative Cure Violence, Gary Slutkin approaches gunfire on neighborhood streets as a contagious disease, looking to science and public health for strategies to stop it.
See TED's Presentation here