The Other 9/11: 40 years after the Pinochet Coup. Winchester, UK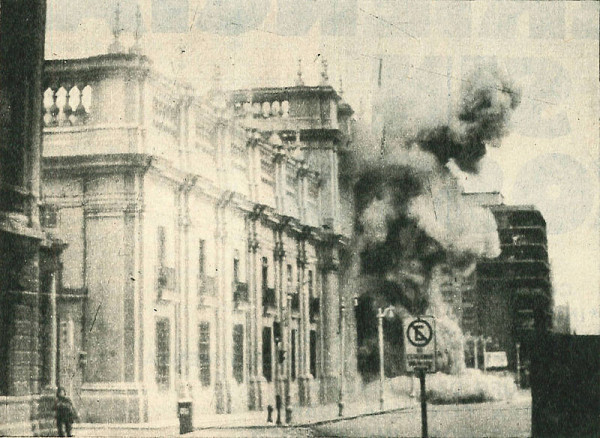 The local section of Amnesty International is organising  a screening of Missing by Costa Gavras followed by a Q & A session and a small exhibition at the Winchester Discovery Centre in order to create awareness of the International day of the Disappeared and the 40th anniversary of the 9/11 coup in Chile.
Due to take place on the 11th of September in Winchester, UK, it will also include a week exhibition to create awareness about the 1973 events. The Winchester School of Arts will be taking part via an exhibition outside the screening area. The Amnesty UK Section and the International Secretariat have supplied various materials containing information related to the 9/11 and the disappeared. The director of the Winchester University Centre of Religions for Reconciliation will be providing a speaker from the American Studies Department and Roberta Bacic, curator of the Harbour Museum, Derry, has very kindly provided a sample patchwork made by one of the Mothers dancing 'La Cueca sola' as a testimonial piece of popular cultural representation for the event.
A short Q & A session will follow the film.