Activist and scholar to lecture on current Romani issues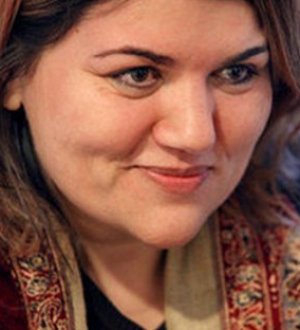 Activist and scholar to lecture on current Romani issues
by Aria Seligmann, UO Office of Strategic Communications
MAY 22, 2013
Hungarian Romani activist Angela Kocze, currently a visiting Fulbright Scholar at Wake Forest University, will be at the University of Oregon on Friday, May 24, to present "Romani (Gypsy) Women and Activism: Challenges and Opportunities," at 4 p.m., in 204 Condon Hall.
Kocze is a research fellow at the Hungarian Academy of Sciences and an affiliated research fellow at the Central European University.
Growing up in a small Hungarian village near the border of Hungary and Ukraine, Kocze experienced first-hand the discrimination faced by Romani families.
The Roma people, also known as Gypsies, are Europe's largest minority and have long faced prejudice and discrimination to the point of mass annihilation.
Rather than succumb to oppression, Kocze empowered herself and joined other Romani women in creating specific strategies for mobilizing in the face of growing prejudice, harassment and violence. With the rise of xenophobic political parties, identity-based Romani politics has emerged at the international, national and local levels.
Carol Silverman, a UO anthropology professor and author of "Romani Routes: Cultural Politics and Balkan Music in Diaspora," refers to the late Vaclav Havel's assertion that Roma are the "litmus test" of civil society.
"In Europe today, they face unprecedented rates of violence and discrimination – how we (both Roma and non-Roma) respond is a measure of our humanity," Silverman says.
Bringing Kocze to the UO to lecture on the topic is the perfect fit. "Romani women are at the forefront of the struggle for gender and ethnic/racial equality," Silverman says. "Professor Angela Kocze embodies both the commitment to activism and the scholarship that supports and analyzes it. She has served in major European NGOs and is currently a Fulbright scholar exploring parallels between Roma and Native Americans."
Kocze has been a teacher's assistant, a social worker and community organizer working with the Roma. She founded the Romaversitas Program to design a higher education strategy and support scheme for Roma university students. She has been a lobbyist and advocate for Roma inclusion in the EU institutions and served as the human rights education director for the European Roma Rights Center, Budapest. She holds a masters degree in human rights and a doctorate in sociology and social anthropology.
Kocze's lecture is co-sponsored by the Oregon Humanities Center, Russian and East European Studies, European Studies, Women's and Gender Studies and the Center for the Study of Women in Society
http://around.uoregon.edu/story/angela-kocze/activist-and-scholar-lecture-current-romani-issues