Thousands of Quebecers protest against tuition deception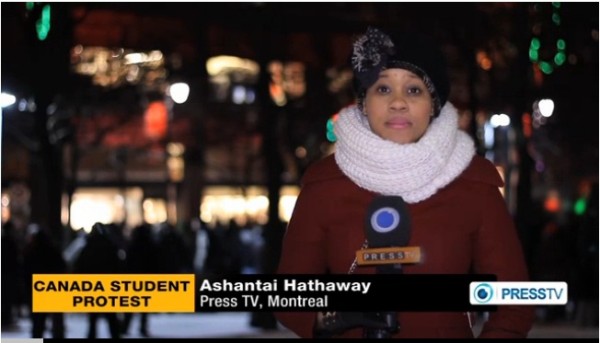 Thousands of students have taken to the streets in the Canadian city of Montreal to protest against the Quebec government's move to increase tuition fees, Press TV reports.
"I feel sort of tricked. [Premier Pauline Marois'] and her government have proven that they're not interested in supporting the universities," said activist Kathleen Gudmundsson during the protest rally on Tuesday, where at least 60 protesters were arrested when Montreal police stepped in to disperse the crowds.
Marois' Parti Quebecois (PQ) moved to increase tuition fees by three per cent last week, even though her election campaign promised not to increase university costs.
"They've been elected on, basically, lies. Each promise they made to be elected, they just threw it up in the garbage. It's terrible," said a demonstrator.
PQ had hoped its move to increase fees would bring about social order to Canada's largest province by putting an end to the protest movement that started several months ago.
Meanwhile, members of the student's association, ASSE, along with their peers said they would prepare for more protests against tuition hikes as well as a campaign advocating free university education for Quebec students.
Students have been protesting across Canada's eastern province of Quebec since February 2012 in a bid to add up pressure on the provincial government to drop a plan to increase tuition fees. Some of the demonstrations have turned violent, with many students detained during clashes with police.
The article source can be found on the PressTV website, here.