Bahrain: Dozens Wounded in Clashes as Protesters Mark Anniversary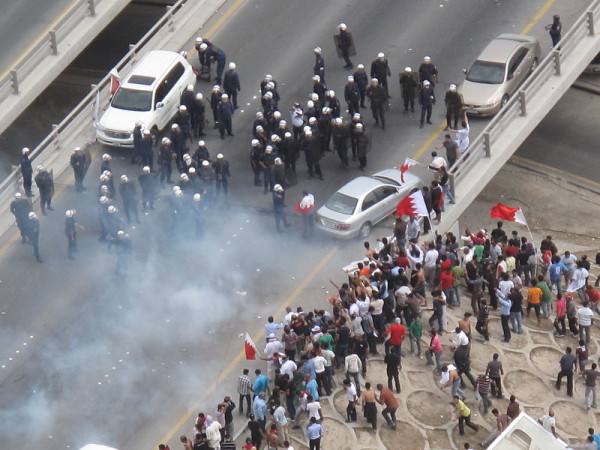 Dozens of people were wounded in Bahrain on Thursday as protesters marked the second anniversary of a Saudi-led intervention that helped crush the pro-democracy uprising. Clashes erupted around the capital Manama with police firing stun grenades and tear gas at protesters who burned tires and threw Molotov cocktails. Bahrainis have defied a ban on demonstrations despite a brutal government crackdown.
Bahrain houses the U.S. Navy's Fifth Fleet and is a key U.S. ally in the Gulf.