Russia, Arab league offer to mediate Syria talks to end crisis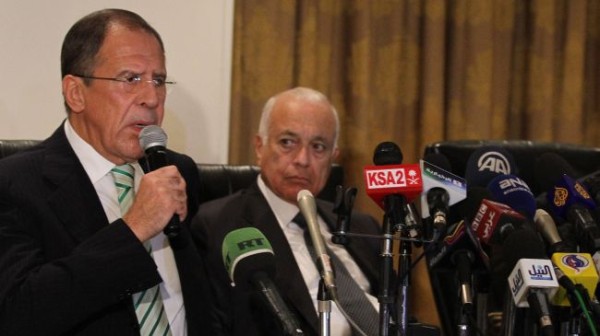 Russia and the Arab League have offered to broker talks between Syria and its opposition coalition to end nearly two years of foreign-sponsored unrest in the Arab country.
Russian Foreign Minister Sergei Lavrov said on Wednesday that Moscow and the Arab League are attempting to establish direct talks between the Syrian government and the opposition bloc.
He made the remarks during a joint news conference with Arab League Secretary General Nabil al-Arabi on the side-lines of the Russia-Arab Cooperation Forum hosted by Moscow.
"There have been signs of a positive tendency to start dialogue and both the government representatives and the opposition have begun speaking about this," Lavrov said.
He reiterated Moscow's readiness to act as the platform for a dialogue between the Syrian government and the opposition bloc.
The Russian foreign minister went on to say, "For now both sides still come up with preconditions but, according to our common view, once there is the key common readiness to start dialogue, then agreeing parameters for this process is just a matter of diplomatic art."
Lavrov further highlighted the "need for a leading role" for the Arab League in solving the crisis in Syria.
"It is time to end this two-year conflict. Neither party can afford a military solution because this is a path to nowhere," he said.
Moscow has said the departure of Syrian President Bashar al-Assad should not be a precondition for negotiations since it is only up to the Syrian people to decide the future of their country without any foreign interference.
Many people, including large numbers of security personnel, have been killed in the foreign-sponsored unrest that erupted in Syria nearly two years ago.
The Syrian government says certain Western states, especially the United States, and their regional allies are fuelling the turmoil.