Last-minute court ruling delays application of new broadcasting law
This post is also available in: Spanish, French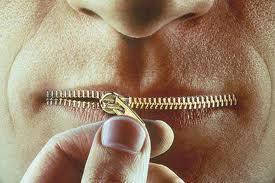 The Argentine media group Clarin obtained an eleventh-hour ruling yesterday delaying the application of a section of the country's new media law which would have forced it to give up some of its broadcasting licences. The Civil and Commercial Court extended the deadline for the application of article 161 of the Audiovisual Communication Services (SCA) bill, known in Spanish as the Ley de Medios.
The decision has had the effect of postponing the bill's entry into force, originally scheduled for midnight tonight, until there is a final judgment on the constitutionality of its contested sections. The Federal Broadcasting Authority has announced it plans to refer the case to the Supreme Court in the hope of having the ruling struck down.
"The decision by the Civil and Commercial Court is all the more surprising since it contradicts a previous ruling on 28 November by the Supreme Court, the country's highest judicial authority, rejecting an earlier, identical petition by the Clarin group," Reporters Without Borders said.
"This dramatic twist does not affect our support for the law, although it could further aggravate the tense atmosphere which, at the end of the day, has adverse effect all journalists and information providers."